Attempts At Balancing Lopsidedness In The Nigeria Police Force: A Commendable Bold Step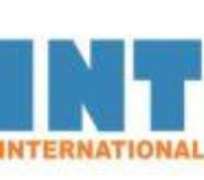 (Onitsha Nigeria, 7th August 2015)-The heart of the leadership ofInternational Society for Civil Liberties & the Rule of law (Intersociety) is slightly gladdened over the recent promotions in the Nigeria Police Force (NPF) by the authorities of the Police Service Commission (PSC) and the Nigeria Police Force. Though promotions are routine in the NPF, but the slightly striking aspect of the recent promotions are attempts made for the purpose of addressing the chronic imbalances with respect to geopolitical and gender representations in the NPF command structure, in accordance with the provisions of the 1999 Constitution particularly her Section 14 (3).
It is recalled that our organization had in 2013 carried out a detailed and indisputable investigation into the composition, promotion and posting of the senior officers of the Nigeria Police Force particularly officers at the ranks of Commissioner of Police (CP), Assistant Inspector General of Police (AIG) and Deputy Inspector General of Police (DIG). The purpose of the advocacy investigation was to ensure that they are done at all times in accordance with the constitutional geopolitical spread contained in Section 14 (3) of the 1999 Constitution for the purpose of reflecting the pluralistic composition of the Federal Republic of Nigeria, peopled by over 250 ethnic nationalities with three dominant tribes of Yoruba, Igbo and Hausa-Fulani.
At the end of the referenced investigation, it was shockingly discovered that the Nigeria Police Force, originally called "Hausa Constabulary", was "hausanized" in composition, promotion and posting with respect to senior officers and offices under reference. In other words, the provision of the 1999 Constitution with respect to geopolitical spread was grossly observed in breach. We also found gross gender imbalance with respect to promotion and posting ofCPs, AIGs and DIGs, to the extent that no woman was among the country's serving seven DIGs. None of them was also among the country's twelve (12) zonal commands AIG headship. The number of women serving as State Commissioners of Police was provocatively insignificant and outside the provisions of the Constitution and the 1995 Beijing Platform/Declaration that globally recommended at least 35% inclusion of women in elective and appointive public offices. In the ranks of Assistant Commissioner of Police (ACP), Deputy Commissioner of Police (DCP) and non State CommandCommissioners of Police (CPs); women were also found insignificantly represented. This is despite the fact that women joined the Nigeria Police Force as far back as 1955.
Our factual findings further showed that the Southeast geopolitical zone was the least represented in the number of serving State Commissioners of Police (CPs) and Assistant Inspectors General of Police (AIGs) heading the country's twelve (12) zonal commands. For over ten months, the zone was denied DIGship following the statutory retirement of DIG Emmanuel Kachi Udeoji on 9th September 2014. Until few months ago, no officer of the Southeast extraction was among the heads of the all-important 12 police zonal commands in the country. AIG Ikemuefuna Okoye who is the only Southeast AIG in-charge of Zone 11, Oshogbo has statutorily retired since 15th June 2015. We also found that the number of officers of the Southeast extraction occupying the ranks of non State Command CPs and DCPs and ACPs was very insignificant in comparison with their Northwest, North-central, Southwest, South-south and Northeast counterparts.
The percentage representation disappointedly showed that of those in the ranks of AIGs, CPs, DCPs and ACPs, Northwest got 30%, North-central 20%, Southwest 20%, South-south 15%, Northeast 15% and Southeast 5%. In the areas of the headships of 12 zonal commands, 36 State Commands & the FCT, State Criminal Investigation Departments (SCIDs), Anti Terrorism Squads (ATSs), Special Protection Units (SPUs), Anti Oil Bunkering Squads (AOBSs), Federal Highway Squads (FHSs), Police Mobile Squads (PMSs) and Special Anti Armed Robbery Squads (SARS); they were found dominated by officers of Northwest extraction, followed by Northeast, Southwest and North-central.
Another shocking discovery made in the course of our investigation was age-long promotion stagnancy seemed designed and used against officers of the Southeast extraction. Before the advocacy investigation, and even till date, to a reasonable extent, officers of the Southeast extraction remained (and still remain to a reasonable extent) in one rank for eight years and above. For instance, retired CP Felix Osita Uyanna was last promoted as CP on 6thOctober 2007 and he was never promoted again until his retirement on 5thJanuary 2015.
Retired DIG Peter Yisa Gana of Lavun LGA in Niger State, North-central zone was enlisted into the NPF on 31st December 1984 alongside serving CP Chris Ezike. He was promoted to the rank of DIG on 22nd February 2012 before he was retired administratively in 2014 following the removal of former IGP M.D. Abubakar. Retired DIG Peter Gana's enlistment colleague, CP Chris Ezike spent many years before he was promoted to the rank of Deputy Commissioner of Police on 1st August 2012 before his promotion to the rank of Commissioner of Police few months ago (2015). On the other hand, AIG Musa Katsina of Katsina Local Government Area (LGA) in Katsina State, Northwest zone was promoted CP on 1st August 2012 and promoted AIG less than two years after in 2014. Instances of the foregoing are too many to mention. Till date, the age-long primordial and unconstitutional practices are still being oiled.
Therefore, the latest promotion and decoration of Mrs. Chintua Amajor-Onu of Umuahia North LGA in Abia State, Southeast zone to the rank of DIG is seen by our organization as a rightful attempt to balance the geopolitical and gender imbalances inherent in the Nigeria Police Force with respect to composition, promotion and posting of its senior officers. It is also a consolation to Nigerian women and their ancestors who fought doggedly before the Nigeria's Federal Legislative House for women to be enlisted into the Nigeria Police Force, which resulted to maiden enlistment of women into the NPF in 1955. In far away New York, USA, Ms Alice Stebbin Wells also made history as the first woman to join the Los Angeles Police Department in 1910. Her acceptance speech or media interview was remarkable and historic. It strikingly led to the invention of "preventive policing". She had said as follows: "my purpose of joining police is not to arrest and detain, but to ensure that youths and others of crime age stay away from conducts warranting their arrest and detention". And behold! Preventive Policing was born!!
We, therefore, commend the authorities of the Police Service Commission under the headship of Retired IGP Mike Mbama Okiro and the Nigeria Police Force under the headship of IGP Solomon Arase for this bold attempt. We again demand firmly for an end to promotion stagnancy and geopolitical and gender imbalances in the Nigeria Police Force with respect to composition, promotion and posting of its senior officers. More efforts must be made at ensuring a total recourse to the provisions of the 1999 Constitution particularly her Section 14 (3) –geopolitical spread, in matters of composition, promotion and posting of all its senior officers. We particularly congratulate DIG Chintua Amajor-Onu and Cp Chris Okey Ezike for their meritorious promotions and decorations. They must make the Southeast and Nigeria proud at all times and proof to the world that police officers of the Southeast blood are the best in Nigeria. There is also need for them; likewise other senior police officers of the Southeast extraction to at all times shun primitive and illicit materialism and work very hard to enlist their names in modern policing gold.
As intelligence oriented senior police officers, it is now their time to assist their IGP, Mr. Solomon Arase to move the Nigeria Police Force away from its age-long "AK-47 " or "gun and homicidal culture" policing and move towards the modern policing hugely rested on "electronic and mental intelligence policing". Part of our referenced advocacy findings is that 95% of officers and personnel of the Nigeria Police Force are still computer illiterates. To disorientate them from their chronic attachment to "gun and homicidal policing", there must be compulsory ICT training of six months period for all of them. To this effect, "barracks and off-barracks" computer tutorials must be put in place and made compulsory for all computer illiterate police officers scattered in the NPF's 6,651 formations in Nigeria. The compulsory ICT tutorial exercise must be accompanied with assessment and grading exams.
Signed:
For: International Society for Civil Liberties & the Rule of Law (Intersociety)
Emeka Umeagbalasi, B.Sc. (Hons) Criminology & Security Studies
Board Chairman (+2348174090052 (office)
[email protected] , [email protected]
Uzochukwu, Oguejiofor-Nwonu, Esq., (LLB, BL), Head, Campaign & Publicity Department
Obianuju Igboeli, Esq., (LLB, BL), Head, Civil Liberties & Rule of Law Program
Chiugo Onwuatuegwu, Esq., (LLB, BL), Head, Democracy & Good Governance Program
Disclaimer:

"The views/contents expressed in this article are the sole responsibility of

INTERSOCIETY

and do not necessarily reflect those of The Nigerian Voice. The Nigerian Voice will not be responsible or liable for any inaccurate or incorrect statements contained in this article."