Sino-African Entrepreneurs Summit...A New Step Forward in Sino-African Business Relations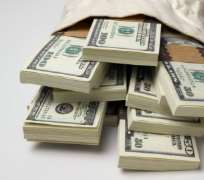 Jointly organised by the Ministry of Commerce, Investment and the Digital Economy of the Kingdom of Morocco and by GL Events, Groupe Jeune Afrique and BOAO Business Consulting, the "Sino-African Entrepreneurs Summit" (SAES) brings together 300 key players from Chinese and African business for a unique meeting of minds on the 26th and 27th of November 2015 in Marrakech.
As the maiden international meeting of Chinese and African business leaders and financiers, SAES 2015 will be welcoming 300 top level participants for an exclusive summit over two days at a key moment in the Sino-African relations.
At the same time as the launch of the "One Belt, One Road" initiative, the very first SAES will offer an exceptional business networking and information exchange platform to participants, creating outstanding possibilities for long term economic partnerships.
Over two days at the Four Seasons Resort, participants will be able to develop their networks, reinforce cooperation and establish firm bases for durable Sino-African partnerships. A series of high-level conferences will help highlight the key elements to understanding the economic and environmental policies of the Chinese and African operational environments.
Numerous high level participants have already confirmed their attendance in the SAES, bringing a wealth of experience to this new stage in Sino-African relations. They most notably include Liu Yonghao, President of the New Hope Group (China), Chris Kirubi, President of Centum Investment (Kenya), Meng Fengchao, President of China Railway Construction Corporation Limited (China), Jean Kacou Diagou, CEO of NSIA (Ivory Coast) and Ni Jie, President of the Luyuan Group (China).
In his capacity as host of this very first SAES and as a driving force behind the Plan for accelerated industrial development, which prioritises cooperation with China, the Minister of Commerce, Investment and the Digital Economy of the Kingdom of Morocco, Moulay Hafid Elalamy has declared that: "The Kingdom advocates co-development as a South-South cooperation model, the deepening of the Sino-Moroccan partnership and the establishment of three-way, win-win China-Morocco-Africa partnerships as a strategic priority".
SAES organisation team:
Website: www.saes2015.com
Twitter: @SAES_2015
Contact: [email protected]