APC USA International Secretariat: US Vice President Joe Bidden Buttressed President Muhammadu Buhari And APC Americans And Canada, Appointment Of Technocrats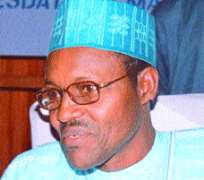 There is the need to get it straight right away, hence, decided to refer to Wikipedia to get at least the best meaning of the word 'Technocrats" for the government and Nigerians, including ourselves. It has been mentioned many times and observed by successful leaders, recently by President Buhari and Vice President Joe Bidden of United States, urging Nigerian Government to employ the services of Technocrats in running the affairs of New Nigeria, most importantly, to bring about fresh air and break through to Nigerian communities in the shortest possible time. Most times, Technocrats resumes opens' doors to funding and given into trust and credibility.
Wikipedia defined Technocrats as follows, it's a term used frequently by journalists in the twenty-first century, can refer to individuals exercising governmental authority because of their knowledge. Technocrat has come to mean either "a member of a powerful technical elite" or "someone who advocates the supremacy of technical experts". Examples include scientists, engineers, and technologists who have special knowledge, expertise, or skills, and would compose the governing body, instead of people elected through political parties and businesspeople. In a technocracy, decision makers would be selected based upon how knowledgeable and skillful they are in their field.
Additionally, Technocrats are individuals with technical training and occupations who perceive many important societal problems as being solvable, often while proposing technology-focused solutions. The administrative scientist Gunnar K. A. Njalsson theorizes that technocrats are primarily driven by their cognitive "problem-solution mindsets" and only in part by particular occupational group interests. Their activities and the increasing success of their ideas are thought to be a crucial factor behind the modern spread of technology and the largely ideological concept of the "information society". Technocrats may be distinguished from "econocrats" and "bureaucrats" whose problem-solution mindsets differ from those of the technocrats.
To the best of our understanding, the word Technocrat used either way is not in dispute of what is described above, but may need further clarification in Nigerian context; so as to engage the right Technocrats mentioned by both Biden and Buhari, this is not only a coincidence but conceptual personality with same echelon-thinking alike; expectancy of providing exceptional services beneficial to: human and economic development, peace and security, etc.
Mr. Francis John, APC USA International Coordinator enumerated as follows: most importantly, international communities are more engaging to the services of Technocrats, also known as: skilled personor expert. This is unarguable because of their ascending records and results associated with them-checkable anytime!Technocrat is not only graduate or degree acclaimed person, but folks with exceptional qualities, yielding timely and consistent dividend. As such Nigerians located wherever have enormoustechnocrats doing extraordinarily great.Technocrats should be included in the strict and ongoing screening for appointments.
In honesty, Diaspora Nigerians saying they are not seeking jobs, willing to make a difference from accumulated expertise, some of them needless of salaries, in other words offering volunteerism, but to compliment: immediate needs, what is on ground and to bring their unequal progressive expertise in anticipation to resolve and solve lingering issues needing urgent help. Most of them have excelled in their various endeavors and waiting for the call to serve, to give back as patriotic citizens. Needlessto know Technocrats don't need notes or recommendations from high and mountain for any appointment. This is as practiced internationally,their indisputable records speak for them, again, reason why other countries not up to Nigeria advanced beyond our expectations, whilst Nigeriansare one of the best in the world today. Hence, posterity will not forgive us if these are not corrected by this administration; importantly to serve as a learning curve to build upon. This alertis resounding, inspiring the necessity for incorporation by a man of integrity, President Muhammadu Buhari with amiable passion for Nigeria.
The following distinguished personalities, ardent supporters and friends of President Muhammadu Buhari are in support of Technocrat definition, description and explanations, as moments in the right direction: Prof Isa Odidi, Director-General, Buhari Diaspora Campaign Support Group Center, Senator Binta Masi Garba, Hon. (Dr.) Mohammad Sani Abdu (National Assembly), Barrister Solomon Dalung (Transition Planning Committee Member), including but not limited to the aspiring APC Kogi State Governor, Dr. Yaqeen Abdullahi Habeeb(An Agent of Change!) to mention but a few.
Hence, the need to discuss and engage Seasoned Technocrats as soon as possible in all works of life; given the chance, they can do more within the shortest possible time, bringing transparency to play its role; to the benefit of United States leading the race and the rest of the world to do more businesses with Nigeria.
APC USA International Secretariat
+1.816.359.8527
[email protected]