GUARANTY TRUST BANK: TITILOPE OWOLABI DEFRAUDS CUSTOMERS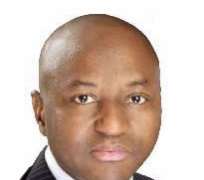 The Tayo Aderinokun led Guaranty Trust Bank, no doubt, is one of the leading banks in Nigeria that provides unalloyed services to their customers in all the nations they are sited but controversies seem not leaving its tail. If information at our disposal about one of their marketing executives is anything to go by then the bank does not have the ability or wherewithal to guarantee the safety of their customers' money.
As the ugly tale goes, Titilope Owolabi is one of the beautiful but versatile ladies who are highly resourceful at the Lekki Branch, Lagos office of the bank, sometime ago, we gathered, some customers which include Uvie Edegbior and Benjamin Akporuarho were defrauded to the tuned of over N5million respectively with the claim that she was going to fix it for them having signed necessary 'forged' documents but the money was diverted into her 'prepared' account with the her bank.
The cookies, however, crumbled when the two customers were hinted by another staff of the bank about how their names were conspicuously missing from the list of those who have fixed account with them and the cat was let out of the bag. When the management of the bank, GTB got wind of the fraudulent acts of one of their staffers, we were reliably informed that, they moved into action and were shocked to uncover other ugly deeds of the 29 year-old Titilope who has been arranged to face the wrath of law at the Ebutte Metta Chief Magistrate Court, Lagos
Titilope, we also gathered, at different points in time, defrauded her bank of ATM money which runs into several millions of naira without the knowledge of the self-acclaimed highly technologically inclined bank in Africa. We shall bring the detail of the ATM scam in our subsequent postings.
While further investigation is still on-going to determine the damage Titilope has cost them, the chairman of the bank, Owelle G.P.O. Chikelu, we were informed, has summoned other board members to get to the root of the matter and bring all the characters involved in the fraudulent saga to book.
The big question on the lips of everybody is how safe is customers' money when a common marketer could swindled their customers that much without the bank having a first-hand knowledge of the fraud? Only Tayo Aderiokun, their MD/CEO can tell!
Story by Alonge Michael