Ms. Hiroute Guebre Sellassie calls for a leading role for the UN and EU in the Sahel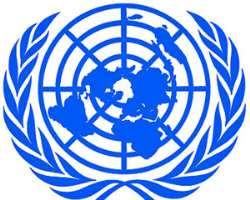 BRUSSELS, Kingdom of Belgium, July 20, 2015/African Press Organization (APO)/ -- On 15 and 16 July, the Special Envoy of the United Nations Secretary-General for the Sahel, Ms. Hiroute Guebre Sellassie, met in Brussels with officials of the European Union to discuss collaboration between the two entities and ways to help overcome the challenges in the Sahel.
During her mission, Ms. Guebre Sellassie had a series of meetings, including with Mr. Alain Le Roy, EU Secretary-General of the External Action Service; Mr. Michel Reveyrand de Menthon, Special Representative of the European Union for the Sahel; Mr. Tung- Lai Margue, Director of Foreign Policy Instrument and Head of Service; and Ms. Carla Montesi, Director of International Cooperation for Central and West Africa;
Ms. Guebre Sellassie discussed the need to strengthen coordination between the two organizations and to identify priority areas of cooperation for maximized impact of interventions in the region. She also reiterated the importance of maintaining an operational partnership between the two entities.
Both entities agreed on the need to enhance coordination and explore opportunities for programmatic collaboration.