RANCHERS BEES SENDS SOS TO GOV SAMBO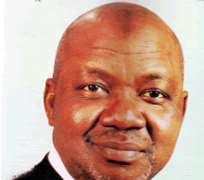 Sambo
The management of the only private Premier League club in Nigeria, Ranchers Bees FC of Kaduna, is appealing to the state government under Arc. Namadi Sambo to extend some financial support to the team.
Team Manager of the club, Alhaji Ali Nayara, while in an interview in Kaduna, made this call to the state government and the Sports Ministry in the state. Alhaji Nayara stated that the players of the team are working hard to make the state proud in spite of the myriad of financial problems facing them in recent times.
"As you can see, our players are always working hard to make Kaduna State proud with the good football artistry they always play both at home and away. But we don't have money to sustain our effort and nobody is supporting us financially. That is why I am appealing to His Excellency, the Executive Governor of Kaduna State, Arc. Namadi Sambo, to come to our aid before our situation will become worse.
"Our hope is only on the sponsorship money we expect to get from Globacom, but up till now, the money has not come our way. "I want the governor to realise that Ranchers Bees is part of him and anytime we do well, the credit goes to him. Therefore, he should support the club as one of the factories that are providing youth employment in the state."
Alhaji Nayara said with the team's good performance in the ongoing Globacom Premier League season, he's confident that the club would play on the continent next season. He thanked all the stakeholders in the club and appealed to them to remain focused until the club realises its target.