BBC Hausa TV news now at prime time on Gaskia TV in Niger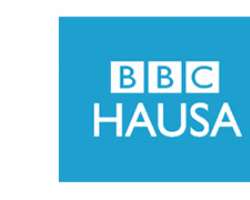 16 July 2015. TV bulletins from BBC Hausa are now available to the viewers ofGaskia TV in Zinder, Niger. Presented by BBC Hausa's Aichatou Moussa and Elhadji Coulibali, the 10-minute Monday to Friday bulletins bring the BBC's coverage of regional and international news at prime-time - 21.00 - in Niger.
The collaboration with Gaskia TV, which broadcasts in Zinder – one of Niger's largest cities – extends the BBC Hausa TV bulletins' availability in the country, adding to the presence on Sarraounia TV in the capital, Niamey. BBC World Service is the most listened to international radio in Niger where the overwhelming majority of the audience listen to BBC Hausa.
BBC Hausa Editor, Mansur Liman, comments: "This is an excellent development for BBC Hausa in Niger, adding a major territory to our TV availability, via Gaskia TV. We hope very much that viewers in Zinder will make an appointment to view our news bulletins to be in the know of key regional and global developments."
Gaskia TV's Managing Director, Binia Lawali, adds: "Gaskia TV is honoured to be BBC's first TV partner in Zinder, Niger. This new partnership is an opportunity for Gaskia TV to bring BBC Hausa TV to audiences who are eager to watch BBC's news bulletin."
The BBC Hausa TV bulletins were launched in September 2014 and are streamed online via bbchausa.com and are rebroadcast nationally in Nigeria by Farin Wata on Star Times platform and in Ghana and across West Africa via Adom TV on FTA satellite.
The BBC World Service radio in Hausa, French and English is available via shortwave and BBC 100.4 FM station in Niamey. The BBC Hausa and BBC Afrique radio programmes can be heard through private stations – Anfani FM, Sarraounia FM and R&M FM networks - across Niger.
BBC Hausa is part of BBC World Service.