FG Slashes Import Licenses To Oil Marketers From 43 To 29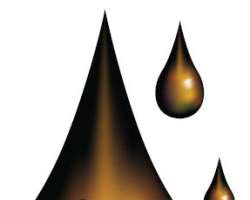 The Federal Government has issued licenses to import refined petroleum products to 29 major oil marketers in a bid to end the fuel scarcity being witnessed across the country.
The third quarter approval for import allocations to the 29 marketers signaled a significant reduction in the number of marketers previously issued with such allocations.
Previously, 43 marketers were given import allocation but the significant reduction is seen as a way of blocking revenue leakages in the oil and gas sector as promised by President Muhammadu Buhari.
The 29 marketers include the Nigerian National Petroleum Corporation (NNPC) which in the last couple of months struggled to sustain supply.
It was gathered that the approval was given by President Muhammadu Buhari to the Petroleum Products Pricing and Regulatory Agency (PPPRA) to allow the NNPC and other oil marketers to import fuel into the country this quarter.
The third quarter import allocation is thought to be around 1.6 million metric tonnes of petrol, a source in PPPRA disclosed.
Beside the NNPC, some of the marketers issued licences are NIPCO Plc, Oando Plc, Conoil, Mobil Oil, Masters Energy, Techno Oil and Folawiyo Oil and Gas, Total Nigeria Plc and Mobil Oil Plc.
Although the PPPRA was yet to issue an official statement on the third quarter import allocation, another source in PPPRA said the agency now expects major oil marketers to resume importation of petrol after extracting a promise from the government that outstanding claims on subsidies will be paid.
An industry source who pleaded anonymity confirmed the allocation to news reporters in a telephone conversation.
"We got our allocation letters on Friday and I'm sure there are 29 of us as against the previous 43 marketers issued licenses to import," he said.
It will be recalled that the current Senate President, as a first term Senator in 2011, raised a motion on the need for transparency and accountability in the fuel subsidy scheme which unravelled what has been termed as one of the biggest fraud in the nation's history.
The motion by Saraki then prompted PPPRA to prune down the number of participating companies from 128 before the exposure to 42 and now to 29 by Buhari.
A quick survey of Nigerians have shown that 90 per cent are confident that with Buhari as President and Saraki as Senate President justice will be done to the issue of fuel subsidy.