Nigeria gets 'illegal' new chief justice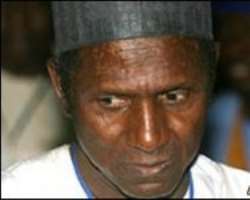 Nigeria's new chief justice has been sworn in in the absence of President Umaru Yar'Adua, who is in hospital in Saudi Arabia with a heart condition. A lawyer has told the BBC that the appointment of Aloysius Katsina-Alu is illegal, as only the president has the power to take his oath of office.
Instead, the ceremony was presided over by outgoing chief justice Idris Legbo Kutigi.
There have been several calls for Mr Yar'Adua to resign over his ill-health.
Senior lawyer Bamidele Aturu told the BBC that the constitution makes it clear that the chief justice can only be sworn in by the president.
"This means the legality of the appointment is in question and people can go to court and challenge it," he said.
Impasse
The Nigeria Bar Association has called for an independent medical assessment of whether Mr Yar'Adua is well enough to carry out his duties.
Last week, an opposition politician began legal proceedings to try to force President Yar'Adua to step down on health grounds.
Doctors say he is suffering from acute pericarditis - inflammation of the lining of the heart.
He also has a long-standing kidney complaint.
Mr Yar'Adua has not formally handed over power and correspondents say that, as a result, Nigeria is locked in a political impasse.