UI is Nigeria's Best University, 8th in Africa - Report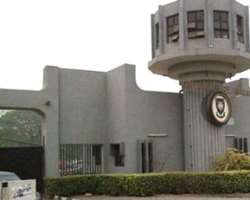 For another record time since its establishment in 1948, the University of Ibadan has emerged the best in Nigeria. It also was ranked eighth ‎in Africa, with South African institutions occupying six of the first best 10 institutions.
This was the outcome of a survey of 1,447 African universities and higher institutions conducted by Journals Consortium.
The consortium utilized research publications and citations from the last five years (2010 to 2014) as well as visibility on the internet.
The ranking which is available on the web http://ranking.journalsconsortium.org/ indicated that South African institutions dominate the top ten with University of Cape Town topping the rank with Total Influence factor (TIF) of 45.02, followed by Cairo University (43.43) and the University of Pretoria (43.35).
The top 10 include six institutions from South Africa, two from Egypt and one each from Kenya and Nigeria (University of Ibadan).
First generation universities were in top positions in the latest ranking with University of Ibadan coming 8th and first in Nigeria followed by University of Nigeria (13th), Ahmadu Bello University (18th), University of Lagos (UNILAG-20th), Obafemi Awolowo University (24th), University of Ilorin (31st), University of Portharcourt (36th), Nnamdi Azikiwe University (42nd), University of Calabar (43rd), Federal University of Technology (FUTA-49) while the only private university in the top list is Covenant University which is placed 53rd in the ranking.