EU's support for Africa to hit 1.1b euros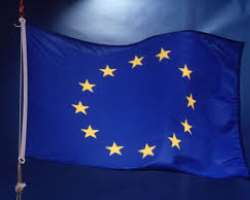 The European Commission said it would support the West African region with about1.15 billion euros, approximately $1.27 billion between now and  the year 2020.
In a statement issued by the Commission in Brussels, the EU said 'the programme' under the 11th European Development Fund would focus on peace and security, regional economic integration and trade, and sustainable development of natural resources and biodiversity.
It quoted European Commissioner for International Cooperation and Development, Neven Mimica, as saying that the signing of the funding agreement was the 'ambitious starting point for preparing new, concrete projects.'
It said the new funding doubled the support from the last programming period.
The previous regional programme which ran between 2008 and 2013 for West Africa had a budget of 595 million euros.
According the press statement, 16 countries benefit from the EU-West Africa regional indicative programme, namely Benin, Burkina Faso, Cape Verde, Cote d'Ivoire, The Gambia, Ghana and Guinea.
Others are Guinea-Bissau, Liberia, Mali, Mauritania, Niger, Nigeria, Senegal, Sierra Leone and Togo