US STOCKS HALT GLOBAL SLIDE AS EURO REBOUNDS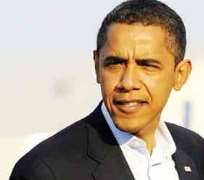 United States stocks halted a global slide as retailers rallied on better-than-estimated sales, while the euro reversed losses against the dollar as concern over a Greek default subsided. Treasuries fell after a $13bn auction of 30-year bonds.
Bloomberg reported on Thursday that the Standard & Poor's 500 Index rose 0.5 per cent in New York after sliding as much as 0.6 per cent. The euro was little changed against the dollar after recovering from a 0.5 percent slump. Yields on the benchmark 10-year note climbed 0.04 percentage points to 3.89 per cent. Greek bonds slid and the 10-year yield premium over German debt jumped to 4.27 percentage points, the widest since the euro's inception in 1999, and the nation's ASE Index of equities slid 3.1 per cent.
March sales at 31 chain stores rose nine per cent, the biggest gain since March 1999, the International Council of Shopping Centers said. Equities and the euro turned higher after European Central Bank President Jean-Claude Trichet said he doesn't expect Greece to default and the nation's finance ministry said its first-quarter budget deficit declined.
'The retail numbers look good,' said Malcolm Polley, who oversees $1bn as chief investment officer at Stewart Capital Advisors in Indiana, Pennsylvania. 'Anything that leads the market to believe it's going to be a normal, or a consumer- led, recovery is good. This would seem to indicate that, though it's very short-term.'
Target Corporation and Gap Incorporated climbed more than three per cent to help lead retailers to the top gain among 24 industries in the S&P 500. The group of 31 chain stories rallied 1.5 per cent, extending its year-to-date advance to 14 per cent.
Treasuries dropped after the final of four note and bond auctions this week totaling $82bn. The 30-year bond yield rose one basis point to 4.75 per cent. The so-called long bond gained the most in six weeks yesterday after a $21bn sale of 10-year notes drew the strongest demand in at least 16 years.
The 30-year bonds sold today drew a yield of 4.77 per cent, compared with an average forecast of 4.768 percent in a Bloomberg News survey of six of the Federal Reserve's 18 primary dealers.
Earlier declines in stocks and the euro came as a drop in Greek bonds pushed the yield on the government's 10-year note up 20 basis points to 7.36 per cent, the highest since before the euro currency was introduced in 1999. Credit-default swaps on Greece's government debt increased to a record 4.66 percentage points, according to CMA DataVision prices.
'Today's spooking is definitely related to the European debt issues and Greece's problems,' said Randy Frederick, the Austin, Texas-based director of trading and derivatives at Charles Schwab & Co. 'Every time that ends up being a topic of discussion the market gets nervous because it's a distant unknown that we don't hear a lot about until something's really going on.'
Concern other indebted nations may struggle to meet their funding needs pushed Portugal's 10-year yield nine basis points higher to 4.34 per cent.