Police IG bans revenue collection roadblocks by local govts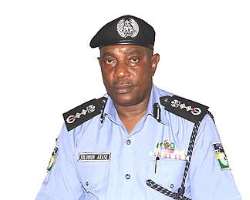 The Inspector-General of Police (IGP), Mr Solomon Arase, has ordered Commissioners of Police in states to disband roadblocks set up by local government officials on highways to collect revenue.
The order is contained in a statement issued by the Force Public Relations Officer, Emmanuel Ojukwu, a Commissioner of Police, on Wednesday.
The statement said the order followed reports that the act disrupts free flow of traffic and was being used to extort and harass motorists on the highways.
It stated that "henceforth, any local government staff found wanting in this regard will be made to face the full weight of the law."