Non Payment Of Workers' Salaries And Pensions In Imo State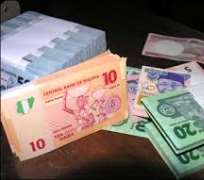 'I warned Imo people before hand'- Capt Ihenacho
The Imo State-born former Minister of Interior Capt Emmanuel Ihenacho has said that he foresaw the inability of most state governments in the country in paying workers' salaries and pensions in recent times.
The former minister who is also an international mariner made this statement recently in Owerri through his media aide Barr Emperor Iwuala.
While speaking to the press, the ex minister said that before and during the last electioneering periods, he did everything possible including spending his own money to enlighten the people of Imo State on the increasing low income from sales of crude oil by the Federal Government which he said was the cause of the present economic hardship faced by many states.. He said that many thought it was a mere political propaganda.
Continuing, the oil mogul remarked that doing business in the oil sector put him in the vantage position to foresee the downturn before many people in the state. He further said that the economic crisis was one of the reasons why he wanted to become the state governor so as to bring his training, skill and capacity to bear and quickly salvage the state from the economic doom.
Furthermore, he said that the state needed an experienced and honest industrialist that would re-direct the state economy towards industrialization to cushion the effect of the problem.
On the strength of the present administration in the state in tackling the economic meltdown, the business mogul stated that the present state governor Owelle Rochas Okorocha, does not have the training, vision and capacity to save the situation. He also said that he had not seen anything on ground that would rather save the state remarking that the situation would worsen if no drastic measure was quickly taken.
It could be recalled that since after the general elections earlier this year, many state governments in the country have been finding it difficult to pay workers' salaries and pensions. Incidentally, the situation in Imo State is getting worse as many public servants are now being owed up to four months arrears of unpaid salaries. Among other things, workers of the governor's employment scheme tagged 'Youth must Work' are being owed unpaid salaries of not less than eleven months while retired primary school teachers of public schools are owed more than seventeen months arrears of pensions.
However, the governors of the states are beckoning on the Federal Government for a bail-out of the predicament but President Muhammadu Buhari declined to bail states out directing them to make sure they paid workers' salaries.