Letter To President Muhammadu Buhari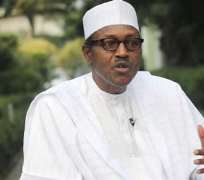 I wish to use this medium to congratulate you over your victory and subsequent swearing in. As Nigerians, we know that the will of the masses cannot just be compromised. As the saying goes that in every competition, certainly winner must emerge. The 2015 general Elections has revolutionized the political setting of Nigeria.
We have no reason to agitate or rant as your victory at the presidential election is a product of the promises made to Nigerians and wishes of Nigerians. We therefore urge you to ensure your promises that entice Nigerians are fulfilled:
We wish to remind you some of your electioneering promises to Nigerians: To stabilize oil price at $100 a barrel, to reduce fuel price to N45 a litre, provision of free education to all and provision of 1million houses per year, pay the poorest 25 million people N5, 000 naira every month, generate 40,000 megawatts of electricity in four years, payment of National Youth Corps members year after service that are not employed.
They also include: provision of one meal a day for all Nigerian students, provision of three million jobs in your first year in office, make $1 exchanged for N1, building of (4)four refineries in four years, to stop Boko Haram insurgency in two months and bring back the missing Chibok girls immediately you assume office.
We urge you to keep to your promise to remove immunity on public office holders, fighting corruption without sacred cow, no office for First Lady etc.
We equally want to advise you to abide by the existing Rule of law mantra that was started by late President Umaru Yaradua and improved upon by President Goodluck Jonathan. Fundamental Human Rights is sacrosanct sir and should be respected. The privatization programmes done and backed by the relevant laws must be sustained by successive administrations and consolidate upon by president Jonathan should be continued.
It is our candid advise that you respect tenured appointments in all Federal agencies before your emergence as our president and don't allowed desperate politicians to misled you. We urge you to resist the temptation of drawing yourself into controversies and concentrate on delivering the dividend of democracy.
Sir,you have spent one month in office and you have not been able to appoint your personal aides and Secretary to the Government and this has crippled the running of government at the federal level and you are now seen as one man army.Your party members are at war at the National Assembly.this is not the CHANGE you promised us during the electioneering campaigns. With all this,I know that issue of ministerial will take more weeks to come if what we have seen is anything to go bye.however, Nigerians are becoming apprehensive about this government and if you don't lead from the front now,all your goodwill will be gone in the coming months.
While I congratulate you once more, we believe in your profile and competence to lead a Nigeria that will work for all.
To President Goodluck Ebele Jonathan, who has written his name with a golden pen in a global book of democratic heroes by organizing the most credible elections in recent times. we salute your courage to put Nigeria through the path of peace. Nigeria was a disaster waiting to happen, but you paid the sacrifice to keep her safe.
Comrade Tosin Kakaki
Executive Director, Conscience Nigeria
@kakakitosin
Disclaimer:

"The views/contents expressed in this article are the sole responsibility of

Comrade Tosin Adeyanju, Executive Director, Conscience Nigeria

and do not necessarily reflect those of The Nigerian Voice. The Nigerian Voice will not be responsible or liable for any inaccurate or incorrect statements contained in this article."