DELSU bans wearing of miniskirts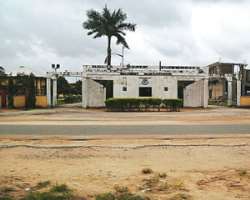 The authorities of the Delta State University, Abraka on Saturday banned the wearing of miniskirts by female students.
The Vice-Chancellor of the university, Prof. Vincent Peretemode, in a statement issued over the weekend also ordered the reduction of fellowship centres in the school from over 80 to four.
The VC in the statement stated that the number of fellowships in the varsity's three campuses portended crisis.
He said in the statement, 'I have observed in the recent times that over 80 fellowship centres are on the three campuses. We cannot allow such. Fellowship centres have in recent time portended crisis that was almost unabated.'
He added that the school authorities also banned the wearing of miniskirts by female students.
The statement listed the four approved religious bodies to include Catholic, Anglican, Joint Christian Campus Fellowship and Our Saviours Chapel, as it indicated that there could be crisis among the students if the fellowship centres were not reduced.
The vice-chancellor said the number of religious centres in the institution was alarming, especially in Asaba campus totaling over 20. He stated that the figure tripled when added with that of Asaba campus.