Recognising Omehia as ex-gov unnecessary -Agbakoba, Ubani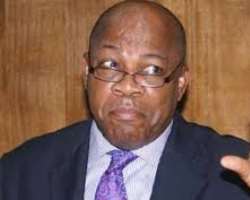 A Senior Advocate of Nigeria and former President of the Nigerian Bar Association, Chief Olisa Agbakoba, has flayed the restoration of Sir Celestine Omehia's rights as a former governor of Rivers State by the current governor, Mr. Nyesom Wike.
Agbakoba, who spoke in an interview with our correspondent on Friday, described Wike's action as a useless distraction.
He said the action was unnecessary and meant to further heat up the already tensed political atmosphere in Rivers State.
Agbakoba said, 'I am surprised that Wike would engage in this type of useless distraction because if the Supreme Court had decided on the matter, what powers has a governor to do such a thing? What Wike has done, being a lawyer, is a terrible tragedy for the rule of law. It is a very grievous and wrong move.
'I think there are many things that Wike can preoccupy himself with and part of them is to fashion out ways to develop the state he governs. He should not get himself involved in an unnecessary issue like this.
'His action makes it look as if he has personal scores to settle with Rotimi Amaechi (former Governor of Rivers State). I am really disappointed to see this. Wike must be told that what he is doing, especially as a lawyer, is capable of sending the wrong signals to the system.'
Also, a former NBA Chairman, Ikeja Branch, Lagos, Mr. Monday Ubani, said Wike deliberately took the step to spite Amaechi, with whom he is a sworn enemy. Ubani said since the Supreme Court had delivered its judgement on the Omehia issue, Wike had no power to upturn it. Punch