NDLEA arrests 3, 478 drug suspects, seizes 170, 341.704kg of narcotic.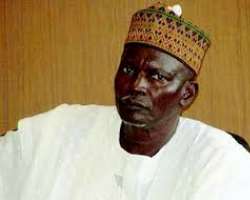 The National Drug Law Enforcement Agency (NDLEA) has disclosed that between January and May 2015, the agency arrested 3, 478 drug suspects and seized nearly 170, 341.704kg of narcotic drugs.
This is as Nigeria celebrates the International Day Against Drug Abuse and Illicit Trafficking and the launch of the National Drug Control Master Plan (NDCMP) 2015-2019,
NDLEA Chairman, Ahmadu Giade, disclosed this during the occasion with the theme: "Let's Develop Our Lives, Our Communities, Our Identities Without Drugs" in Abuja.
"The drugs are cannabis 167, 461.826kg, cocaine 103.848kg, heroin 17.976kg and psychotropic substances 2, 619.195kg. the agency also discovered cannabis farms measuring 126.721 hectares. A total of 783 cases have so far been won in court," he said.A"
Giade, who gave the monetary value of seized drugs and cannabis plant destroyed in 2014 as 542 billion naira, stated that the agency played a very crucial role towards the peaceful conduct of the 2015 General Elections.
According to Giade, the huge amount is mind blowing and has the capacity to derail the most credible election.
He said such proceeds could be used to either subvert the wishes of the electorates or instigate upheavals.
"We shall therefore continue to financially incapacitate and dislodge drug cartels," he said.
The agency's chairman said that a total of 8, 826 comprising 8, 332 males and 494 females were arrested or questioned during investigation while illicit drugs seized weighed 166, 697.18kg in the year under review.
On his part,the Director General,National Agency for Food and Drug Administration and Control (NAFDAC), Dr. Paul Orhii,represented by the Director, Human Resource,Mrs. Yetunde Oni, said that the D.G reiterate the agency's commitment to collaborate with other related agencies in stemming the Drug scourge through National,regional and international cooperation.
Also speaking,the representative of European Union,Mr. Arron Michel explained that E U is under the project responsible to drugs and related organised crime Nigeria implemented in partnership with the United Nations office on Drugs and crime which is aimed at supporting Nigeria's effort in fighting Drug production,Drug Trafficking and Drug Abuse.