Wike Cannot Be A Judge In His Own Matter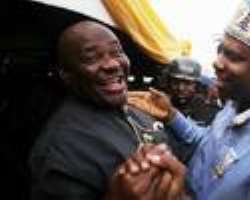 Recently, the Governor of Rivers State, Barr. Nyesom Wike set up a panel to probe some activities carried out by the immediate past government of Rt. Hon. Chibuike Rotimi Amaechi.
The APC has listened to the different voices for and against the probe. Among the different shades of opinion espoused by Rivers people, one stands out: the probe is targeted at Rt. Hon. Chibuike Rotimi Amaechi, his supporters and associates.
However, some questions require answers. Is it possible to exhaustively investigate all the items listed in the panel's terms of reference without recourse to certain events and processes that may date as far back as the first term of former Governor Amaechi, when Nyesom Wike served as Chief of Staff? What about the process for the acquisition, compensation and sale of Abonnema Waterfront started when Nyesom Wike was Chief of Staff? If that scenario arises, what follows with the probe?
The APC would like to recall that the major objection the PDP went to court to canvass against the Prof. Odinkalu-chaired judicial panel of enquiry former Governor Chibuike Rotimi Amaechi raised to probe political killings in Rivers State, was that the former governor could not be a judge in his own matter. Following that argument, Governor Nyesom Wike cannot raise a panel to probe activities of government that he was, to some extent, part of.
The APC believes that based on some of these issues that bother on conflict of interest, the probe panel set up by Governor Nyesom Wike is dead on arrival. However, we believe that the governor is obviously not likely to listen until a court of law tells him so.
Chris Finebone
State Publicity Secretary
Monday, June 22, 2015