Our Focus in General Electric Nigeria is to Develop Local Expertise – Lazarus Angbazo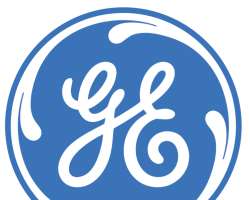 LAGOS, Nigeria, June 24, 2015/African Press Organization (APO)/ -- In furtherance of its commitment to create jobs, build skills and ensure technology transfer in its operations in Nigeria and beyond, General Electric (NYSE: GE) (http://www.ge.com) has sent the first batch out of the 15 newly recruited technicians and engineers to Brazil for training in the assembly and test of subsea equipment. The young Nigerians, most of whom are just fresh from school departed Nigeria over the weekend for the one-month training.
Logo: http://www.photos.apo-opa.com/plog-content/images/apo/logos/ge.png
Photo 1: http://www.photos.apo-opa.com/index.php?level=picture&id=2190 (The President and CEO of General Electric Nigeria Dr Lazarus Angbazo)
Photo 2: http://www.photos.apo-opa.com/index.php?level=picture&id=2192 (GE Nigeria Enginners in Training in Brazil)
President and CEO of GE Nigeria Dr Lazarus Angbazo who made this known in Lagos also disclosed that over the next months, the team will proceed to Aberdeen for the next phase of training in GE's Bridge of Don manufacturing facility where they will receive further hands-on exposure to Subsea equipment manufacturing activities. According to Uzo, "the trainees include three manufacturing engineers and twelve technicians who fill form the core team for assembly and testing of subsea equipment. GE is investing approximately $3.6 million in the training and development of these employees".
The GE Nigeria boss disclosed that since their recruitment in April, all 15 trainees have been engaged in rigorous training programs which include the GE New Employee Orientation training (NEO), and a 90-day assimilation training program in GE's Port Harcourt office and workshops trainings at the Onne facility.
These trainings geared towards providing a pipeline of talents and resources for GE's manufacturing and assembly facility in Calabar. GE has already announced a $1billion investment - $250million of which is earmarked for the capital expenditure on the facility alone. When completed, this will make Nigeria a manufacturing and assembly for Oil and Gas and Power across West Africa and beyond.
Distributed by APO (African Press Organization) on behalf of General Electric Company.
Media contact:
Yewande Sobamowo
+2348141377182
About GE
GE (NYSE: GE) (http://www.ge.com) works on things that matter - The best people and the best technologies taking on the toughest challenges; Finding solutions in Energy, Health and home, Transportation and Finance; Building, Powering, Moving and Curing the world. Not just imagining - Doing. GE works. For more information, visit www.ge.com