CORPS MEMBERS BOOST EDUCATION IN BAYELSA SCHOOLS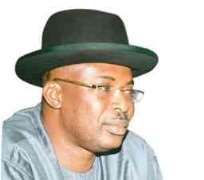 The Bayelsa State Government has said that the deployment of members of the National Youth Service Corps in schools has boosted secondary education in the state.
This came as fresh youth corps members were posted to public schools in the rural and riverside communities of the state.
The State Commissioner for Education, Mrs. Josephine Ezonbodor, said pupils were now eager to learn in public schools because of the expertise the young NYSC graduates had brought into classrooms.
She said the decision to deploy corps members as back up teachers in schools had paid of greatly as the corps members too no longer wandered around the state capital in idleness.
The commissioner said only lawyers, doctors and other specialised professionals would be allowed to stay in Yenagoa, the state capital.
'You will be amazed at the outcome of this policy. Pupils are now eager to learn because they have teachers in every field,' Ezonbodor said.
Our correspondent learnt that Bayelsa State which had consistently come last in public examinations in the country came first in the 2008 National Examination Council and third in the West African Examination Council's examination for the same year.
The commissioner added that her ministry had also introduced an instructional pamphlet that would enable parents to measure the literacy skills of their children at every stage of their education in public schools in the state.
'With the aid of the pamphlet, which will be distributed free of charge in the state, parents can measure the progress of their children at every stage, ' she said.
In a related development, Ezonbodor denied media reports that she had been arrested and detained over investigations of a N400m contract scam in her ministry by the Economic and Financial Crimes Commission.
She said the total amount for the contract for the perimeter fencing and painting of 14 schools along the major Melford Okilo Road in the state capital was N143m.
The commissioner said the contract had been awarded under a public-private partnership to give the schools a face lift and to save them from encroachers and miscreants who made teaching and learning impossible in the urban schools.
'Not a dime has been paid to the contractors. I have never been arrested by any security agency. If the EFCC, however, needs my attention for any clarification on any matter, I will not hesitate to answer,'she said.
Ezonbodor denied that she was one of the four commissioners that had threatened to resign from the Bayelsa State executive council.