Nigeria opts for Full-Body Scanners at Airports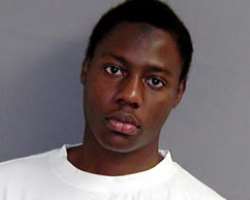 Umar Farouk Abdulmutallab
In the wake of the attempted bombing of a United States-bound plane on Christmas day by Nigeria's Umar Farouk AbdulMuttalab, the Federal Government has said it will now go for 3-D full body scanners at the nation's airports.
Government also listed new security measures it has put in place in the light of the development.
AbdulMuttalab had boarded a KLM flight from Lagos to Amsterdam from where he was transferred to a Northwest flight 253 to Detroit, US, which he attempted to blow up.
The device failed and he was subdued by some passengers on board. Abdulmutallab is now facing charges for trying to blow up the plane.
Speaking to newsmen yesterday at a world conference in Lagos, the Director-General of the Nigeria Civil Aviation Authority (NCAA), Dr. Harold Demuren, unfolded the new security arrangements at the airports, saying strict compliance is demanded of air travelers at all times.
He said the country would in a matter of days upgrade its security screening system to 3-D Imaging Scanners in all the airports.
According to the new security measures, no person including crew members should be allowed to board an aircraft without passing through all aviation security screening procedures.
All the formalities and 100 per cent examination is mandatory for all passengers.
Demuren said secondary screening of passengers and carry-on luggage should be total and performed for all departing flights at the boarding gates including body search.
"It is mandatory to conduct 100 per cent physical inspection of all passengers' accessible property at the boarding gate prior to boarding," he said.
The Director-General also said liquids, gel and aerosol should not be allowed on board aircraft without compliance with the requirements of 100ml for liquids and placed in transparent resealable plastic bags.
"100 per cent screening of checked-in baggage must be performed and positive passenger baggage match (PPBM) should be carried out. Thorough security check on catering, fuel and maintenance vehicles accessing the airside must be conducted," Demuren added.
He said for the avoidance of doubt, all airlines had been directed to ensure that any passenger that refuses to comply with 100 per cent screening should not be allowed to board.
Government has also threatened to suspend the operations of any airline that failed to abide by any of these security measures.
It threatened to punish any security official at the airport or any aviation worker who flouts the measures that have been introduced.
AbdulMuttalab went through screening in Lagos and Amsterdam without being detected.
Since that event, security has been beefed up at the nation's airports to ensure that no passenger boards any flight with similar lethal weapons or any article that is forbidden by international aviation laws.
Though 100 per cent screening of passengers will cause a lot of delay but some aviation officials are of the view that it is necessary because "the ultimate thing is the safety and security of passengers and other airport users".
AbdulMutallab was said to have passed through the airport screening machines like any other passenger during the out-bound journey from Nigeria to Amsterdam on December 24 and, according to close circuit television (CCTV) footage at the screening section of the airport, "the suspect followed the instruction, just like other passengers and passed through the screening machine".
A source disclosed that prior to this incident, FAAN had ordered for 14 more screening machines and nine had already been delivered, saying that in the next few days these would be distributed to some airports in the country to boost their security system.
"The ageing machine will be removed and replaced with the new ones in the first or second week of January. We use Rapiscan screening machines, which are the type that is used in most airports in the world," the source said.