Passenger dies inside taxi cab in Abeokuta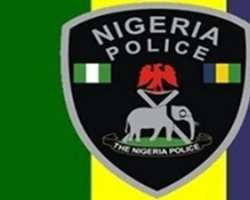 A middle-aged man, identified as Michael Hogan, died in a taxi cab at Kemta-Idi-Aba area of Abeokuta, the Ogun State capital, on Monday morning.
It was learnt that the deceased died on his way to Abeokuta from Odeda area of the state.
It was gathered that the taxi driver noticed that the passenger had died when he could not alight at Iyana-mortuary junction. He eventually raised alarm which attracted passersby to the scene.
‎The driver, who took to his heels upon discovery that the passenger had died, was told by residents to report the incident at the nearest police station.
‎The Police Public Relations Officer, Olumuyiwa Adejobi, confirmed the incident.
He explained that passenger died at 7.45 a.m. inside a taxi cab at Iyana mortuary junction, saying that the family of the deceased had been contacted.
Adejobi, a Deputy Superintendent of Police (DSP),  said upon inquiry, the deceased family claimed that Hogan had been ill for a long time.
He said the police would soon release the cor‎pse to the family for burial.-Nigerian Tribune.