FIRE AT AIT LAGOS OFFICE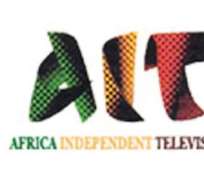 Lagos (THEWILL) - The Alagbado headquarters of Africa Independent Television (AIT), Alagbado, Lagos has been hit by a mysterious fire. No one knows for now how the fire started but fire fighters have succeeded in putting it out with more than five fire trucks belonging to the Lagos State and Federal Fire Service.
The inferno affected the cyber-section, studio, warehouse, library, and the Master Control Room (MCR).
The fire started at about 3.pm WAT.
Some persons have been treated for minor injuries while one person was taken to a nearby hospital.
The compound is also home to Raypower 100.5 FM and Daar Communications Plc.
In 2007, a fire razed a building housing the radio and television transmitters of AIT and Ray Power FM.
The fire incident is coming almost a week after the bomb explosion at Superscreen Television office at Onipanu, Lagos.
|
Article source