Why Jude Ejiogu Is Worth Working With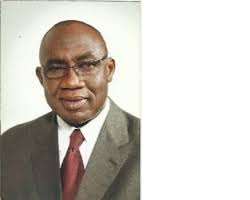 On Monday, June 8th , 2015, His Excellency, the Executive Governor of Imo State, Owelle Rochas Anayo Okorocha (OON) sworn in Sir Jude Ejiogu as the Secretary to the Government of Imo State and other newly appointed Aides.
The elevation of Sir Jude Ejiogu from Chief of Staff, Government House to Secretary to the Government of Imo State did not come to the good people of the state by surprise going by the level of his achievements in his previous positions.
However, whether people have worked their way up to the corporate ladder or started their own businesses, the path to leadership is not an easy one. There will be good times, stressful times, and terrible times, but a great leader is always able to lead a team to success, regardless of the situation at hand. Simply holding a position in leadership does not make someone a good leader.
A truly great leader understands the many different factors that come with leading others, and strives to help others reach their goals; they are always developing themselves, and act as visionaries for their organization.
In leadership, there are some major attributes that qualify one to be trustworthy to work with in any capacity; Sir Jude Ejiogu has distinguished himself as a leader that can be relied upon even at the darkest moment of massive betrayal by confidants. He indeed possesses the following attributes as a great leader.
1. Honesty
2. Good Communication
3. Confidence
4. Inspiration
5. Positivity
6. Delegation
7. Commitment
8. Sense of Humor
9. Creativity
10. Intuition
It is noteworthy that the foundation of any relationship, both personal and professional, is honesty, he has used his unwavering devotion and candor to secure a place in the heart of God, the Almighty as well as Governor Rochas Okorocha.
No doubt, people want to work for a leader they can trust, a leader that has morals, values, and integrity. They want to work for a company that offers a great product or service they can believe in, and as well have an honorable reputation; Sir Jude Ejiogu is an example of this description.
Sir Jude Ejiogu has shown that good communication guarantees understanding of his mission, goals, and vision. Everyone wants to work with him because they believe in his traits. In other words, it's important to note that due to the confidence reposed in him, his workers understand that they are working towards the same goal their master beams his light towards. He has made communication the instrument of consistency in establishing work expectations, giving constructive feedback, and by training new leaders. His ingenuity has propelled his workers to give their best at their various duty posts.
Little did people know that it takes confidence to inspire people to believe in another person's positive thinking for service delivery than, Sir Jude Ejiogu, as a great leader made it a point of duty to inspire and affect positively on people for future gains.
Nothing slows commitment and humility down like getting your hands dirty with the rest of the workers. The evaluation of commitment is by presenting example for others to follow which include loyalty and respect for you as a leader.
Sir Jude Ejiogu as a leader remains at the front burner of public domain for people to judged, he has set the tone of commitment and others are joining suit. His unique personality and sense of humor shows people that he is more than a leader.
As a good leader who is worth working with, Sir Jude Ejiogu has an exemplary character, trusted and known to live his life with honestly and integrity. He "walks the talk" and in doing so earns him the right to have responsibility for others. He has defined true authority as an input born from respect for the good character and trustworthiness of the person who leads.
In trying to set a standard, Sir Jude Ejiogu has remained tolerant of ambiguity and stands calm, composed and steadfast to the main purpose. Though, storms, emotions, and crises come and go but he sees these as part of the journey and keeps a cool head.
There are leaders but there is a great leader, Sir Jude Ejiogu's contribution to the development and emancipation of the state cannot be over emphasized. He is indeed a leader that is worth working with no matter the circumstance.
But remember, leadership is not just for people at the top. Everyone can be a leader by using his or her talents to make a difference each day. Building collective leadership is an important part of nation building and community development.
Ikenna Onuoha, ANIPR
Special Assistant (S.A) on Media,
To Secretary to the Government of Imo State