Young people are important actors in ending child marriage in Africa, says UNICEF
Theme of the Day of the African Child 2015: "25 Years after the Adoption of the African Children's Charter: Accelerating our Collective Efforts to End Child Marriag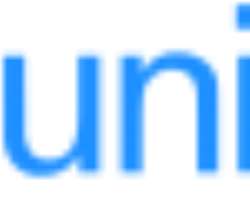 NEW YORK, June 16, 2015/African Press Organization (APO)/ -- Child marriage remains a brutal reality for millions of girls across Africa, denying them the right to live healthy and fulfilling lives.
Poverty, lack of education, gender stereotyping, discrimination and negative religious practices have resulted in millions of these girls being married off before their 18th birthday.
UNICEF Zambia Country Representative Dr. Hamid El-Bashir Ibrahim said, "As we commemorate this day we are being reminded that African has the second highest rates of child marriage in the world after South Asia. With the latest ZDHS 2013/14 revealing that 31% of women aged 20-24 were married before the age of 18 the country has cause for celebration as that is a decrease from 2007 ZDHS when 42% of women in the same age group were married before the age of 18. This shows that the development of the country and the efforts of various stakeholders are having positive impacts and are bearing fruit. However, this does not mean that we can sit back. One child marrying is one too many."
Dr. El-Bashir went on to say that, "As UNICEF we would like to emphasize the role that education can play in the eradication of child marriage in the country. Education is one single strategy, which can have telling results in the fight against child marriage along with other strategies. We believe that children have to enroll in school at the right time, stay in school and finish secondary education. These help children to delay the age of marriage. Thus the provision of quality primary and secondary education is cardinal in addressing the challenge of child marriage."
The magnitude of violations occasioned in a single act of marrying off a child cannot be underestimated. In the worst of cases, a girl who becomes pregnant when her body is not yet ready may die at childbirth. Her baby may also not survive a double tragedy. Infants born to adolescent mothers are 60 per cent more likely to die in their first year, and are more likely to be malnourished.
"We cannot downplay or neglect the harmful practice of child marriage, as it has long term and devastating effects on these girls whose health is at risk and at worst leading to death due to child birth and other complications," said Dr. Nkosazana Dlamini-Zuma, Chairperson of the African Union Commission.
The African Union Campaign to End Child Marriage in Africa encourages governments across the continent to set the minimum age of marriage at 18 years. The Campaign also focuses on strengthening families and communities to protect their children, and ensuring they have access to key information and services of quality.
The Day of the African Child (DAC) will serve to shine a brighter spotlight on the contribution that young people are making to accelerate the movement towards ending child marriage at multiple levels. From young reporters who publish stories on child marriage, to young people who speak at international fora, to those who take part in discussions with their families, their peers and their communities about the benefits of delaying marriage and pregnancies and in action to end the practice - they are important agents of change. Their role can be further enhanced through the provision of life skills, quality education and training.
This year's DAC will be 25 years since it was first marked, and will focus on ending child marriage in Africa. While the DAC commemorations are held on 16 June each year across countries in Africa, the official continental commemoration will take place in Soweto, South Africa, on 15 June 2015.
The DAC also coincides with the twenty-fifth anniversary of the adoption of the African Charter on the Rights and Welfare of the Child (ACRWC), and an opportunity to reinforce the commitment by African governments to children's rights, while examining the main achievements and challenges in the implementation of the ACRWC.
Others will join hundreds of children from South Africa in Soweto across Africa, to commemorate the DAC and further urge the African leadership to do more for children, especially in ending child marriage.