United States and Ghana Partner with a Commitment to Improve Child Literacy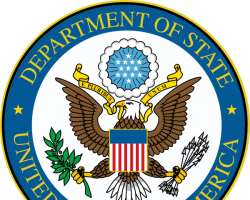 ACCRA, Ghana, June 15, 2015/African Press Organization (APO)/ -- On June 15, 2015, the United States Government, through the United States Agency for International Development (USAID) and in collaboration with the Ghana Ministry of Education (MOE) and the Ghana Education Service (GES) will launch the Partnership for Education: Learning activity. Learning will reach over 2 million children in Ghana through a broad- based, national project that aligns with and helps to meet Ghana's basic education priorities. The program is aimed at improving early grade primary school literacy and exploring ways to improve numeracy.
This five-year partnership with FHI360 seeks to improve, expand, and sustain reading performance for primary school learners nationwide, with a special focus on children in kindergarten 1 through grade 3 (KG1-P3). Learning will bolster Ghana's education sector human and institutional capacity to improve teaching excellence in early grade reading, support education systems to sustain reading outcomes and engage communities and parents to promote reading.
Learning is part of USAID's integrated Partnership for Education Project, designed to support the Ministry of Education's (MOE) primary school child literacy improvement plans and efforts, in partnership with key agencies, including GES, Universities and other affiliated Ghanaian organizations and institutions. With this launch, the Partnership for Education: Learning activity joins the recently awarded Partnership for Education: Evaluating Systems activity, focused on monitoring and evaluation systems strengthening, and the Partnership for Education: Testing activity, which will assess and measure students reading and mathematics performance through the Early grade Reading Assessment, the Early Grade Mathematics Assessment, and the National Education Assessment.