AGF's first assignment is to probe AI's report - Buhari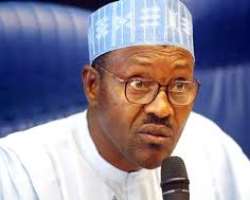 President Muhammadu Buhari on Friday said one of the first assignments for whoever he would appoint as the Attorney-General of the Federation would be to investigate the report released recently by Amnesty International.
The President, in a statement by his Senior Special Assistant on Media  and Publicity, Mallam Garba Shehu, insisted that his government would closely study the report.
'The president is quite disturbed by the allegations contained in the report. The next step is to look into the allegations and confirm or disprove the disturbing details,' the statement read.
Shehu added that once the AGF studies the report, he would give the President advice on an appropriate course of action.
This, he added, was in addition to the internal inquiry Buhari had asked the armed services to undertake by themselves.
The presidential spokesman also restated the President's commitment to human rights, and his promise that there would be no human rights abuses under his government.
'Any allegation of human rights abuse that takes place during the tenure of President Buhari's government will be swiftly investigated and dealt with,' he said.
It could be recalled that the report indicted top officers of the Nigerian military of gross abuse of human rights.