President Buhari gets Senate nod for 15 special advisers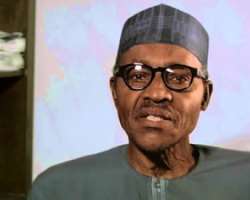 The Senate on Wednesday, through a unanimous voice vote, approved the request of President Muhammadu Buhari for the appointment of 15 special advisers who will assist him to carry out his functions as President.
The Senate Leader, Victor Ndoma - Egba, requested that the Senate should debate the request at the committee of the whole members, but Senate President, David Mark, said the debate was not necessary.
Mark therefore called for a voice vote to either approve or reject the request, and members overwhelmingly supported the approval with a resounding 'ayes'.
Buhari had, through a letter addressed to Mark on Tuesday, said his request was in accordance with the Section 151 (1) of the Constitution of the Federal Republic of Nigeria (as amended).
The President did not attach the list of the 15 special advisers but craved the indulgence of the federal parliamentarians to urgently consider his request.
Buhari's first letter to the Senate, read by Mark, noted that his action was pursuant to the provision of the Constitution which confers on him the power to appoint special advisers to assist him in the performance of his functions.