Unpaid Salaries: Imo TV, radio workers protest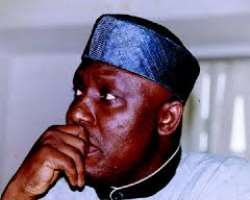 Workers in Imo Broadcasting Corporation (IBC), on Tuesday in Owerri protested against the non-payment of their three months salaries by the State government.
The workers marched from the IBC head office at Akanchawa Road to Government House, carrying placards with several inscriptions expressing their grievances.
The protesters said they were becoming shadows of themselves as hunger and poverty had ravaged them, following months of unpaid salaries.
They said they were finding it increasingly difficult to eat and transport selves to and from work.
The workers accused IBC management of insensitivity and refusal to throw a lifeline no matter how small to enable them to cope with the harsh realities of the present time.
The Chairman of the IBC Joint Action Committee of the workers' unions, Mr Sam Eke, told journalists that the scenario could be likened to the proverbial "monkey is working and baboon is enjoying."
According to Eke, the IBC Board, led by Chief Ifeanyi Olumba, "is having a field day amid the suffering in the corporation."
He said the workers took their protest to Gov. Rochas Okorocha so as to bring to his attention the hardship and deprivation they were going through.
Eke said the suffering of workers and their families was due to months of unpaid salaries and other benefits.
The former Secretary to Imo Government, Sir Jude Ejiogu, who addressed the protesters on behalf of the governor, assured that urgent attention would be given to their demands and the salaries paid