IOM Aids Over 2,000 Ethiopians Returning from Yemen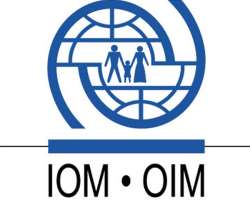 GENEVA, Switzerland, May 26, 2015/African Press Organization (APO)/ -- IOM Ethiopia has provided post arrival assistance to some 2,061 vulnerable Ethiopians returning from Yemen. They have included people injured in the conflict, as well as those in need of transport and accommodation.
IOM is providing accommodation at its transit centre in Addis Ababa, onward transportation allowances and post-arrival health assessments, including referrals to hospitals in Addis Ababa.
"I was working as a house maid in Yemen for two and a half years. I was near a gas cylinder when an air raid took place last month. The cylinder exploded and I had to go to a hospital. I spent all of my savings on treatment there. With this money I will now be able to reach home and my two children," said Hadra, 25, who arrived in Addis Ababa on Sunday (24/5) evening and received a transportation allowance at the IOM transit centre.
"The situation there is very dire now. There are a lot of air raids, there is no power and even a bottle of water, which was sold for Rial 1,500, now costs Rial 5,000. Life is becoming very difficult," she added.
Since the conflict broke out, some 3,177 Ethiopians have been evacuated from Yemen. Of these, some 2,889 were evacuated through the Kingdom of Saudi Arabia. Another 250 were evacuated via Khartoum, Sudan and 38 via Djibouti.
IOM has been coordinating with the Ethiopian Government to provide post arrival assistance to Ethiopian returnees who fled the conflict in Yemen via Kingdom of Saudi Arabia since April.
It is asking donors for another USD 250,000 to continue to provide post arrival assistance for 2,500 additional Ethiopian returnees who are expected to arrive in Addis Ababa in the coming weeks.
In addition to post arrival assistance for Ethiopians, IOM has also assisted 1,215 third country nationals from over 39 countries to leave Yemen through nine flight rotations organized since 12 April: seven of those flights were organized from Sana'a to Khartoum, Sudan. One flight on 19 April flew from Sana'a to Addis Ababa. Another flight on 17 May flew from Sana'a to Mogadishu in Somalia.
In coordination with IOM Yemen, IOM Ethiopia and the relevant national authorities, IOM Djibouti is also preparing to transit 565 Ethiopian nationals currently stranded in Haradh, Yemen. The operation will include arranging travel documentation; sea transport from Hodeyda, Yemen to Obock, Djibouti; board, lodging and health screening at IOM's Djibouti transit centre; and onward transportation to the Ethiopian border.