Gen. Buhari Presidency And The Expediency Of A Bukola Saraki Led Senate Presidency – A Desirable Compliment For A Progressive Economy And Polity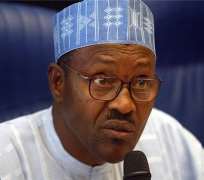 Patriots the world over are pathfinders for their community; in the build-up to a sustainable policy and program, they usually put-on a thinking cap to forge a forward-looking framework for their fellow citizens and country. While Nigerians, APC members and enthusiasts especially are still basking in the euphoria of the democratic-overthrow of the People's Democratic Party led federal Government vide the March 28th Presidential election; which returned Gen. Muhammadu Buhrari GCFR as President-elect, patriots and advocates for a new and progressive federal regime are plotting various graphs that will usher-in the desirable CHANGE from epileptic power supply into a stable and corrupt-free deregulated power sector; from a horrifying profile of oil theft to a country where the Naval Command is intact and proactive; from a corrupt civil service and judiciary into a revolutionized public sector management; from a society where cult groups engage in guerrilla warfare (like Edo State) to a society where the Police and the Department of State Security nip such plans in the bud and places entrepreneurs of violenceand occultism on irrevocable surveillance. This is where some of us have distinguished ourselvesas unrepentant social activists and guardians of community based policies.
Without any iota of misconception, I like to say that it is too simplistic to assume and believe that manners will fall from the sky for Nigerians, under the Buhari's regime, without a requisite framework for the CHANGE manifesto of the APC. And the starting point is to forge a patriotic Legislative-Executive construct that will herald the so-called article of CHANGE. So, it is on this standpoint for instance that Sen. Bukola Saraki comes to mind as a complimentary pathfinder in the Red chambers of the National Assembly. The President-elect is reputed for a selfless military career; and as head of the Executive branch of Government, it will be healthy to have a Senate President who is reputed for politics and successful business background, since Buhari has left no one in doubt of his determination to revamp the economy. And this is where Senator Bukola Saraki comes into focus. I make bold as to say that a Muhammadu Buhari led executive; and a Bukola Saraki led Senate Presidency (by extension, head of the National Assembly) is an altruistic political-chemistry for a new Nigeria.
Like most Nigerians, I have read with rapt attention, the ongoing debates in the print and social media on the suitability of various Senators from North Central for the exalted seat of the Senate President; and in most cases, I laugh at the ignorance and sheer parochialism of some commentators; who tends to reduce the requisite Intelligent Quotient (IQ) of would-be nominee to a pedestrian level like the jest over allegations of corruption being peddled against the two term-Governor of Kwara State and a cerebral business mogul – who earned the trusts of Nigerians by the magnificent manner with which he has managed his father's empire of estates and businesses, alongside a prolific political leadership career, in his handling of the people of Kwara state. This is not a common attribute (to manage two delicate interests – Business and politics with magnificence) in our contemporary society.
Paradoxically, I have not met Sen. Bukola Saraki before now; apart from my one year National Youth Service Scheme in llorin East Local Government Area, Okioyi (2004-20050); and I know of a truth that his dossier as attested to friends, associates and the Wikipedia portrays him as a desirable, in fact for want of appropriate phraseology; he is a WANTED partner in the quest for Nigeria's socioeconomic and political reconstruction under Gen. Buhari's democratic regime.
Here is a man, who democratically delivered a Governor in 2011, at the expense of his father and family's interest, because, for him; what was paramount was the interest of the Kwara people; it doesn't matter whether his father could contemplate dis-owning him for working against his own paternal younger sister – who stood the chance of becoming the first elected Female Governor of Nigeria.
Against the backdrop of the glaring discontent of Nigerians over the People's Democratic Party's Presidency; where "the falcon could no longer hear the falconer, and mere anarchy came upon the central Government" Sen. Bukola Saraki, Governor Rotimi Amaechi and three other Governors concluded that "things have fallen apart" for the PDP and led the glorious path progressives defection into the All Progressives Congress.
Like most pocket-conscious politicians, Saraki has the option of looking back at his family's illustrious estate which could come under fire, as it is typical of repressive central Governments in Africa, he could be molested, maliciously framed-up and persecuted; he considered the greater interests of Nigerians by choosing to stick with the opposition APC. Such a prolific patriot doesn't deserve the subjugation or lobbying for such an exalted office, it should be 'a given' thing. But, our democracy I still under severe influence of some anachronistic political elements, whose vindictive tendencies knows no bound; and would rather prefer a dependent-minded Senate President.
Well, it would be up to the one hundred and nine (109) Senators to take a unanimous decision on who should mechanize and galvanize the Red-Chambers affairs, along the line of a proactive Presidency, led by Gen. Muhammadu Buhari - whose crave for a corrupt free and buoyant economy and polity knows know bound.
As a typical Ikpoba-Okha man, I will continue to pray that Senators and political juggernauts of our great party will do the needful and enthrone a cerebral politician, a result-oriented business mogul and a patriot for the exalted office; at least, to set the tone for the much anticipated CHANGE – a new beginning, where square pegs are placed in square holes.
Email- [email protected]
GSM; 08187260667
I am a member of the APC, and Chairman, Edo Unity League, 9, 1st Unueru Lane, off 1st East Circular Road, Benin City.
Disclaimer:

"The views/contents expressed in this article are the sole responsibility of

Collins Enoyogiere, A Public Affairs Commentator

and do not necessarily reflect those of The Nigerian Voice. The Nigerian Voice will not be responsible or liable for any inaccurate or incorrect statements contained in this article."