Is Fayose On The Loose Again?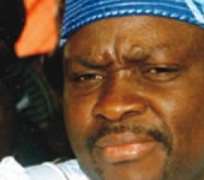 Some days ago, I wrote under the title THE FAYOSE I KNOW, where I chronicled the several dishonourable acts of the Ekiti State Governor, Mr. Ayodele Fayose. As soon as the article was published, I received an email from a young man, whose address reads, "TMoney", querying my knowledge of Ekiti and my right to talk about a State I am not from. For the records, I am a Nigerian and my father was from Kwara while I was born in Lagos. I am not aware anyone must be from Ekiti to be embarrassed by rabid acts of a state that pride itself as the Fountain of Knowlegde!
On my reply to "TMoney", I could deduce he is a Fayoseite(as I often refer to his supporters), he accused me of been blinded by my admiration for Kayode Fayemi, the former Governor of the State. My reply came on two fronts. First, as a political scientist, I cannot but admire the astuteness and academic dexterity of Dr. Fayemi. Who wouldn't? Secondly, I told him that as far as I know, Fayemi never brought the glorious name of Ekiti to disrepute at any time during his administration. I made him understand that the choice between Fayemi and Fayose is that choice between virtues and vices!
Just some days after the said article was published, Fayose in his usual manner again ejaculated: He has evidence that Alhaji Adamu Muazu worked for the All Progressives Congress(APC) during the 2015 presidential elections!
As at when I read this piece in the news, I suddenly knew that Fayose's problem is more than just a political one. It is psychological. To me he is suffering from a post-conflict psychological trauma which only a professional psychiatrist can explain. If not, he would not have publicly made the statement credited to him on his official media account. Except he will come out to deny this statement,
Alhaji Adamu Muazu is the National Chairman of the People's Democratic Party(PDP) the same party on which Fayose rose to become Governor, suddenly started working for APC. He even alleged he had "evidence" for his allegation. Except Fayose will also provide, in addition to his latest allegation, the "evidence" that an air ambulance lifted the President-elect, General Muhammadu Buhari, to London for medical check-up in the heat of the presidential campaign, I insist he is mentally deluded or taken a dose of hallucinogen!
There is a Yoruba proverb that says, "Oro asiwere ni ma yato" meaning "Only a madman talks differently from the rest." Fast track to the presidential campaigns, we can conclude that only Fayose had the "evidence" of Buhari having cancer; he was from his private hospital "Amadu Bello Teaching Hospital" that diagnosed General Buhari of cancer; it was in Fayose's London hospital that diagnosed Buhari will not survive been Nigerian President. Now, we recall at some point, the PDP itself and its Presidential Campaign distanced themselves from Fayose making him alone than ever on his notorious attacks on Buhari. Can you now see why it is Fayose that needs a medical check-up?
Let us still apply the concept of like attracts likes. I have seen Fayose and the company he keeps. Ekiti is a state that pride itself as the Land of Honour, I am still looking at this contradiction in having a Fayose as governor in Ekiti. The state boasts of people that have contributed in no negligible ways to the development of the Nigerian society in academics, politics, military and a host of others. You will agree with me that Fayose is a misfit when we use any of these parameters of measurement. I only see Fayose celebrated by those with who he shared the same philosophy, for example, Otunba Iyiola Omisore. The old English saying, "Show me your friend, and I will tell you whom you are" perfectly apply in this case!
For people like "TMoney" who had invited me to visit Ekiti to see how people are "enjoying" under the notorious "Stomach Infrastructure" programme of Fayose, I only sympathize with their limited understanding of what the serious business of governance is all about.
His recent rants on his party's boss on the loss of his party at the presidential poll can only be an expression of a frustrated child hitting his feet on a stone. If not, how else can one explain this? Is he letting loose?
ABOUT THE AUTHOR
Olalekan Waheed ADIGUN is a writer, philosopher, politician, academic, dramatist, poet, psephologist, political strategist and researcher. His write-ups can be reached via Tel: +2348136502040, +2347081901080; Email: [email protected] , [email protected] , Twitter @adgorwell
Disclaimer:

"The views/contents expressed in this article are the sole responsibility of

Olalekan Waheed ADIGUN

and do not necessarily reflect those of The Nigerian Voice. The Nigerian Voice will not be responsible or liable for any inaccurate or incorrect statements contained in this article."
Articles by Olalekan Waheed ADIGUN