Police promote 632 senior officers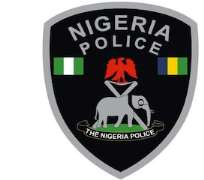 A statement by the Head, Press and Public Relations, PSC, Ikechukwu Ani, in Abuja on Friday said the Commission took the decision at its 11th plenary meeting which was  presided over by its Chairman, Dr. Mike  Okiro, a retired Inspector-General of Police.
The promotion of the officers took effect from March 12, 2015 .
It said the officers were found to have satisfied the Commission's criteria for promotion which includes maturity on a rank, absence of pending disciplinary matter, merit and vacancy availability.
'Chairman of the Commission, Dr. Okiro enjoined the officers to see their promotion as a necessary impetus to redouble their efforts in the service of the nation. He charged them to work within the rule of law and with the fear of God,' the statement added.
Still on Police matter, the Acting IG,  Solomon Arase,  has directed the IGP Teams on Monitoring of Police Performance to immediately commence the monitoring of activities/conducts of Police officers on the Highways, Police Stations and Formations nationwide.
The IG expressed his resolve to rid the Force of all forms of corruption and warned officers and men to desist from corrupt practices.
Arase, in a statement by the Force Public Relations Officer, Emmanuel Ojukwu, further urged the  officers and men of the Force to be mindful of the constitutional rights of the citizenry, while performing their statutory duties, warning against excessive use of force and unjustifiable application of lethal weapons contrary to standing rules of engagement, 'as the Force will not hesitate to punish indicted officers. '
In addition, the IG  commended the general public for their understanding, cooperation and support for the Force in the face of the current security challenges and he reminded members of the public that they are key actors in the task of policing Nigeria.
He challenged them to continue to actively collaborate with the police in exposing societal ills, including ills within the Force.