IOM Aids Vulnerable Yemenis Stranded in Egypt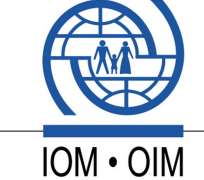 GENEVA, Switzerland, May 8, 2015/African Press Organization (APO)/ -- IOM has begun providing assistance to over 800 vulnerable Yemeni nationals stranded in Egypt as a result of the protracted conflict in Yemen.
IOM caseworkers distributed financial assistance for food and housing to vulnerable families and individuals, and referred those in need of medical assistance to IOM's Medical Health Unit.
The Embassy of Yemen in Egypt approached IOM after receiving calls for help from several thousand Yemeni nationals. IOM Egypt Country Programme Coordinator Amr Taha and UN Resident Coordinator Anita Nirody subsequently met with Yemeni Ambassador to Egypt Mohammed Alhaisami to discuss their needs.
"The immediate priority of all Yemenis is to return home and the Embassy is in negotiation with national and international partners to expedite their return, despite the difficult circumstances in Yemen," said Ambassador Alhaisami. He noted the Embassy's commitment to protect its nationals, adding that stranded Yemenis in Egypt do not intend to seek asylum.
The security situation inside Yemen has not improved since fighting broke out between Houthi rebels and pro-government forces in January 2015. Fighting inside Yemen prompted the closure of Yemeni air space, as well as the closure of land border crossings with neighbouring countries. The current situation prevents Yemeni nationals from returning home.
IOM Egypt, in coordination with the Yemeni Embassy, is prioritizing aid to the most vulnerable cases with medical concerns, including women and children, and will continue to monitor their needs. Many stranded Yemeni migrants in Egypt face risks of exploitation and abuse, primarily because they are unable to access resources at home. Financial transactions between Egypt and Yemen have been discontinued with the outbreak of violence.
Yemeni migrants stranded in Egypt include a mixed group of families and individuals who mainly entered Egypt on a short-term basis, including for medical treatment, business and tourism.
IOM Egypt provided direct humanitarian assistance to over 1,500 vulnerable migrants and victims of trafficking in 2014.