IOM Assesses Psychosocial Needs of Displaced in North East Nigeria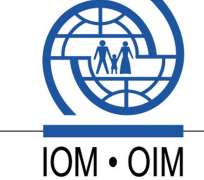 GENEVA, Switzerland, May 8, 2015/African Press Organization (APO)/ -- IOM has conducted an initial psychosocial needs assessment of internally displaced persons (IDPs) in Adamawa State, North East Nigeria.
Conducted in the first quarter of 2015, the assessment was supported by funding from France and Germany. Psychosocial mobile teams, created and trained by IOM in March 2015, visited IDP camps and conducted one-on-one and group interviews with IDPs, camp management and community leaders.
The findings of these assessments will provide a clear indication of the individual, family and community psychosocial needs of those who have been displaced and affected by the Boko Haram insurgency, which has left thousands dead and close to 1.5 million people displaced in Nigeria's six north eastern states.
The assessment will support the creation of different tailored psychosocial activities, according to the identified needs and the inputs received from the beneficiaries themselves.
Lucy Gabriel, who led one of the psychosocial mobile teams, noted: "Many of these individuals have stories of terrible loss. I spoke with a lady who, prior to the Boko Haram attacks, had already lost her husband and nine of her children. She has now also lost her only surviving daughter. Added to this, she has had to leave her home and the source of her livelihood. There is no doubt that these people need psychosocial support of the kind that IOM can provide and that this will contribute towards building their resilience."
IOM is already providing psychosocial services in Borno State, where mobile teams have worked since July 2014 in the aftermath of the abduction of the secondary school girls from Chibok. The teams recurrently organize support activities, including discussion groups, lay counseling and recreational activities for adults, teenagers and children. They also make referrals to primary and secondary healthcare for those who need it.
"The current situation in the North East is tragic and has deeply affected not just individuals, but also families and communities. While continuing to call on all parties to work towards a lasting solution to the insurgency, IOM remains committed to supporting the government in providing much-needed assistance to those affected by the insurgency for as long as it is needed," says IOM Nigeria Chief of Mission Enira Krdzalic.