Nigerian pilots file flight plans manually, says Aviation Minister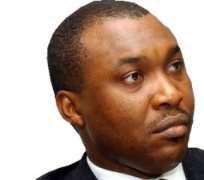 The Minister of Aviation, Mr. Osita Chidoka, on Thursday expressed concerns that in the 21st century, Nigerian pilots were still filing their flight plans manually rather than through electronic means in use in most developed and developing countries.
While describing this as an embarrassment to the aviation industry in the country, he said the Aviation ministry had started changing the system for better.
Flight plans are documents filed by a pilot or flight dispatcher with the local civil aviation authorities (e.g. Nigerian Airspace Management Agency) prior to departure. They indicate the plane's planned route or flight path.
According to pilots and airline operators, filing a flight plan manually takes hours instead of minutes if it is done electronically.
The manual filing of flight plans is said to be also jeopardising airlines' efficiency and security.
According to the minister, there is also an urgent need to listen to pilots that fly in Nigerian airspace in order to ensure that the country's aviation navigational aids are up to date.
He stated this in Lagos when Bi-Courtney Aviation Services Limited, operators of the Murtala Muhammed Airport Terminal Two, inaugurated passenger self-service facilities at the terminal.
Chidoka said the ministry had introduced an on-time performance monitoring system to improve service delivery among the local carriers.
He said, 'The on-time performance of domestic airlines dropped to an average of 17 per cent in the month of April. April has been a worst month since January when we started the on-time performance monitoring, using the aviation portal.
'FirstNation Airways still maintained the first position but dropped from 37.9 per cent in March to 27 per cent in April. FirstNation had an all-time high of 66 per cent in February.
'We are monitoring this performance in order to improve the on-time performance of domestic airlines. During our findings, we found out that the poor performance in April was caused by fuel scarcity; so, fuel scarcity impacted on on-time service delivery by the airlines.' - Punch.