EU PROVIDES €4 MILLIONS (RWF 3.1 BILLION) FOR LAND REGISTRATION IN RWANDA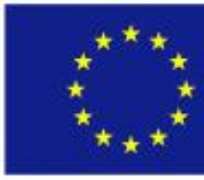 BRUSSELS, Kingdom of Belgium, May 7, 2015/African Press Organization (APO)/ -- Rwandan Minister of Finance and Economic Planning Claver Gatete and Head of the Delegation of the European Union to Rwanda Ambassador Michael Ryan today signed an agreement providing €4 million (RWF 3.1 billion) to support the Land Tenure Regularisation Programme. The funding is provided by the European climate initiative Global Climate Change Alliance (GCCA+).
The support will contribute to Rwanda's programme to improve land use planning and administration, and will help the complex process of registering over 8 million parcels of land in a country with one of the highest population densities in Africa. Demarcating land ownership and title deeds improves land use efficiency, as well as harmony between communities and families. Rwanda's achievements in its Land Tenure Regularisation Programme are widely recognised and used as a model in other countries. The EU has already contributed €4.6 million to an earlier phase of the programme.
"This €4 million grant to the Ministry of Natural Resources is recognition of the impressive progress made in land registration in Rwanda. We are convinced of the importance of making land administration financially sustainable and accessible to all Rwandans. It means that all land transactions will be recorded. This is a powerful incentive for land owners to invest in developing their land. It will have positive spin-offs for the economy. I am pleased that the EU has been able to make this donation, which is in addition to the €460 million in grant aid to Rwanda provided by EU Member States under the 11th European Development Fund", said Michael Ryan, Head of the EU Delegation to Rwanda.
The project will be implemented by the Rwanda Natural Resources Authority of the Ministry of Natural Resources.