Heartbreaking ordeal of Citizen Precious – Punch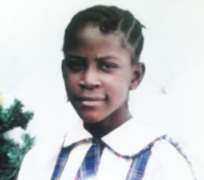 Life can sometimes be terribly cruel. The mean side of it has fallen on Citizen Precious, who has just escaped from the vicious web of an international kidnapping syndicate. Her story strikes some as something out of a horror movie. Kidnapped in Ogun State, South-West Nigeria in May 2014, she was taken on a grinding journey to Agadez, Niger Republic, before finally ending up with pimps in Bra, Libya. She suffered a fate worse than death in the custody of the human traffickers, working as a sex slave in a pitiless foreign land.
Although she is just 15, her horrible experience can fit the narrative of a 60-year-old woman. Her case needs to be properly managed by caring medical professionals. If not, the trauma of it can mar the rest of her precious life. The society can't allow this to happen to Precious. That will be doubly cruel. The government should take up her case and help her to gradually regain her vitality.
Properly known as Precious Nwaigwe, her nightmarish journey into a world of torture, kidnapping and sex slavery began on an innocuous note in May 2014. After her holiday, her father, Okoro, dropped her at the Ajah bus station in Lagos, to take a bus to Ikenne, Ogun State, where her school is located. She never made it to school.
Instead, the bus dropped her along the way around 9pm. She found herself trekking for two hours before reaching Ode-Remo in Ogun State deep into the night. The trip took on a dangerous hue when she fell into the midst of traditional cult worshippers (oro), with some ladies in the group beating her up. But when she was saved the agony of rape by a Good Samaritan, who took her to his house in Ojota, Lagos, Precious must have thought her life would soon return to normal, especially as she ran into her cousin, who promised to help out.
She was wrong. Her cousin, Kelvin Okito, who is one of the prime suspects in the case, cruelly betrayed her. In connivance with John Chukwu, he sold her into sex slavery in Libya, where she was made to service the peccadilloes of randy men. 'We spent four days on our journey to Agadez (Niger),' Precious said. 'The other people with me said it was a journey of life and death. We got into Bra in Libya seven days later (after leaving Agadez). I was taken to a place where there were so many girls wearing only pants and bras.'
Curiously, it took her parents two weeks before they discovered their daughter was missing. And that was only because the school authorities called to inform them that Precious was not in school. By this time, their daughter's life had turned to hell in faraway Libya, a country that has been on the edge of anarchy since the death of Muammar Gaddafi in 2011.
Faced with unrelenting pressure to become a sex object, Precious courageously resisted her kidnappers. But for rejecting their advances, she was severely maltreated. 'Every night, they would torture me with cigarette stubs,' Precious said. When her parents made contact with the kidnappers, they demanded a ransom of $100,000. With no means of paying, Precious had to personally work for $6,000 as a sex slave to secure her initial freedom. But the drop to the lower figure is no mitigation for the abuse she has suffered.
Later, the pimp she worked for used her to defray a debt of LYD500 (N50,000) before she secured her release. 'There were more than 1,000 Nigerian girls who had been recruited to work (as sex slaves) in Libya,' she said. For a teenager forced to go against her will, this is hellish. Precious has survived hell, and demonstrated outstanding courage in the face of excruciating adversity. She needs help.
Her agony lays bare the tragedy Nigerian children face as a result of the breakdown of our value system, one which indicates that the society is fast losing its soul. For, this is what happens when children become pawns in the hands of sex merchants and kidnapping syndicates, and the society fails to marshal a coordinated response. Even at home, the rate of kidnapping is on the upsurge.
But when such horrible events occur in other places, the society goes out of its way to address them. Last March, a high-profile Premier League footballer, who also played for the England national team, Adam Johnson, 27, was arrested for allegedly having sex with and grooming a 15-year-old girl (the same age with Precious). Without much delay, he started facing trial on April 23 on three counts of sexual activity with a minor.
Similarly, in February 2014, Chinese authorities rescued 382 infants and prosecuted 1,094 people engaged in a trafficking racket during a nationwide crackdown. Minimum tolerance of the abuse and degradation of our minors should be the gold standard for tackling the obnoxious crime. All legal avenues should be explored to ensure that depraved adults who selfishly destroy the future of children are severely punished.
Yet, there are thousands of girls that perfectly fit Precious's horror tale still locked away in foreign lands for remunerative sexual exploitation. A 2013 report by an Australia-based organisation, Walk Free Foundation, showed that out of about 29.8 million people entrapped in what is called modern slavery, about 14 million of them are from India, while China, Pakistan and Nigeria have 2.9 million, 2.1 million and 701,000 respectively.
The International Labour Organisation estimates that over $150 billion in illicit profit is made by the black economy annually by those who trade in human beings today and that around $99 billion of this amount is attributed to commercial sexual exploitation.
It is strange that our government has not decisively intervened in the ordeal of Precious. It should collaborate with the authorities in Niger Republic and Libya to fish out all the culprits in the case and repatriate them home to face trial. We should also rescue all the other girls undergoing hell in the grip of human traffickers. Government departments need to fully investigate this tragic occurrence, permanently disrupt the international kidnapping network by using intelligence-based methods and enact and implement appropriate laws and strategies against the nefarious trade.