Etisalat Revamps Data Plan, Offers 2GB For N2000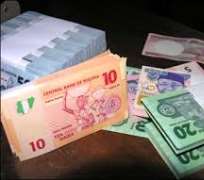 Lagos, Nigeria, 4 May 2015: Customers on Nigeria's fastest growing and most innovative telecommunications company, Etisalat, can now enjoy a more superior data experience at an affordable price; following the introduction of Etisalat 2GB for N2000 data plan option.
The data plan is available to all Etisalat customers with no restrictions in terms of its usage; this would enable users browse longer and better as well as enjoy more value at affordable rates.
According to the Director, Consumer Segment, Oluwole Rawa, the data plan is a demonstration to Etisalat's commitment to provide quality and affordable services to its customers.
In his words, "At Etisalat, we are always on the lookout for creative and innovative ways to improve our value proposition. With the new modified data plan, our customers can conveniently stay connected with their associates and loved ones without feeling a strain on their pockets.''
He added that, given Etisalat's reputation for unrivalled speed and quality, the telecommunications company was confident of providing reliable internet connectivity to current and prospective customers interested in taking advantage of the amazing offering.
The Etisalat 2GB for N2000 plan currently offers a market-leading value for money and a more enhanced internet experience. To subscribe to the plan, current and potential Etisalat customers simply need to dial *229*2*8#.
About Etisalat
In just 6 years of operations, Etisalat Nigeria has become a major industry player with a growing subscriber base of 22 million in a highly competitive market. Its portfolio of voice and data-centric products include – easy starter, easycliq, easybusiness, and easyblaze; all tailor-made to meet the needs of its customers.
Etisalat Nigeria is one of the 19 operations of the Etisalat Group that spans across Africa, Middle East and Asia, serving over 182 million subscribers and committed to delivering innovative and quality services to its growing subscribers.