SYNAGOGUE: Collapse Not Caused By Foundation Failure – COREN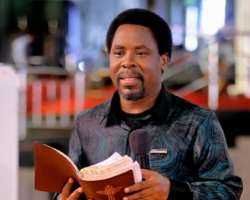 A witness representing the Council for the Regulation of Engineering in Nigeria (COREN), Engineer Dr. Victor Oyenuga has told the coroner that the collapse of the building belonging to The Synagogue, Church Of All Nations (SCOAN) was not as a result of a faulty foundation.
The Engineer made this submission while being cross-examined by counsel to The SCOAN, Olalekan Ojo who also pointed out to the witness that most aspects of the COREN report were based on probabilities rather than facts. Responding to the observation of Mr. Ojo, the witness agreed that several of the submissions contained in the report were based on assumptions.
The COREN witness, who resides in Ikotun, also admitted that he was never at the scene of the collapsed building which is not at par with a post investigation report. He rather based all his submissions on reports from other agencies.
Having observed the seriousness with which The SCOAN counsel was cross-examining the COREN witness, the presiding Chief Magistrate, Oyetade Komolafe insisted that the coroner's inquest was not an adversarial court but a fact-finding one.
He urged all parties involved, especially counsels, to stop creating the impression that the inquest is a contest between two parties. Komolafe also took time out to inform the court that the adoption of addresses will take place on June 2, 2015.
Meanwhile, a delegation of kings from Nigeria and Cotonou, Benin Republic were at the court to show solidarity with T.B. Joshua. According to some of them who spoke to journalists, they came to support 'the man of God' whom they described as a shining light in Africa and a servant of God of international repute.
Some notable Nollywood artistes also sighted at the court premises include Tony Umez, Papa Ajasco and Jimoh Aliu. Popularly sports analyst, Felix Okugbe was also present.
Proceeding resumes on June 2, 2015 for the adoption of addresses as agreed by counsels and the magistrate.
Nosa Osazuwa - a journalist from Lagos, was present during the court proceedings