Buhari: The Panacea To Unemployment In Nigeria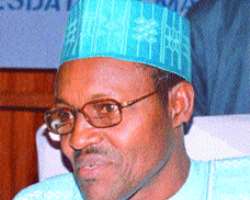 Out of the numerous problems that plagued our existence as a nation is unemployment. It has been a rocket-science dilemma for successive government and many of us are now accustomed to stuffs like: "Government cannot employ everybody", Nigerian graduates are unemployable because the school curriculum is not adequate.
So our problems lingers on and it seems we have no alternative than to lay on our backs like willing sluts and take the umbrage of the effect of unemployment.
But will it be reasonable for government to wash his hands off like Pontus Pilate and allow the youths who are suppose to be the future leaders of today (because it seems tomorrow won't ever turn –up)to be crucified on the cross of poverty, hopelessness and frustration? Since the government is aware that it can't employ everybody, why can't it create a favorable environment for the private sector to do so? What stops the government from creating a good educational framework that will be inculcated in the curriculum to make our graduates employable?
With these it is evident that the government both past and present were not willing to nip the problems of unemployment of the youths to the bud. They were only paying lips service to the issue and so it was with relish to many of us that the APC with its broom swept the polls and it seems Nigeria and Nigerians are about to start afresh from a new slate. The joy about this victory particularly for me was the campaign promise of the people's General (Buhari) that he will create three million jobs in one year. I sincerely hope this comes to fruition.
Actually there is no need been a doubting Thomas since we have all ascribed to the integrity factor of the General. That is, since he had said so, he can do so. We called it in Igbo: "Ekwueme". That means before his four years tenure elapse a whopping sum of twelve million jobs will have been created. That is, all things been equal.
Honestly, I do not know how the General intends to go about this operation job creation of his but I wish him well in his endeavors. After all, it does not matter how a thing is done. What matters is that it is done. However I intend to state to the General some of the disturbing issues that serve as a clog in the wheel of progress in employing our youths.
As I stated earlier, the government should create a better educational system that will equip our youths to be self –reliant and the private sector should be encouraged to play a part also. Most importantly, the government should look into the pension plans of pensioners because if the pension scheme is favorable and adequate many of our old parents and grandparents who are due for retirements will not still cling to their office work. This in turn prevents fresh blood from gaining access into the system. I think an example will suffice here.
The returning officer of INEC in Rivers State in the just concluded presidential election, a professor found it difficult to read from his own handwriting. To be fair with the professor, I really do not know his problems but I firmly believe it is the likes of the professor that should be retired and enjoying his pensions. Able bodied youths of today will tell you the shape and the color of a woman's underwear from miles apart irrespective whether the dress is Opaque or transparent. It does not matter. Not to talk of reading a script that is in front of their eyes and written by them.
Those who watched the event saw how the professor wasted so much time. This is usually the case when our grannies are still engaged in active duties. A lot of time and manpower are usually lost and the economy in turn pays dearly for this. What ordinarily should be done in thirty minutes is done in three days time.
So, the General should be mindful of this. His emergence has spurred a lot of reactions. Some have publicly danced, some drank to stupor, while one Hashimu trekked from Lagos to Abuja and I myself, wrote this piece out of happiness and the honest believe that there will be three million jobs in one year. But God forbid if at the end, the General did not meet our expectations, then all our celebrations could have come to nothing.
The General has always said of his intention to fight insecurity but we all know that the problem of unemployment and insecurity goes hand in glove. (If Shekau was the managing Director Dangote Cement, he won't as well be the commander of the Islamic sect). Satan using idle minds to perpetrate his deeds is something that can't be disputed. So a victory in defeating unemployment is a victory in curbing insecurity as well. Who will be interested in carrying arms as an arm robber when he is gainfully employed somewhere? Certainly no right thinking person!
If the General deliver us from the cruel hands of unemployment like he promised. Nigeria will take his place in the comity of states and this problem will be laid to rest once and for all. The General should also be quick to remember that we once celebrated the emergence of a president with no shoes while growing up just as we are celebrating his emergence now as president elect. So we can only pray and hope that the General keeps to his promise so that posterity will remember him as the Nigerian president who provided jobs for the unemployed youths when it mattered most. Will this happen? Only time will tell.
Adigwe Chekwubechukwu wrote in from Lagos. 07032527825.
Disclaimer:

"The views/contents expressed in this article are the sole responsibility of the author(s) and do not necessarily reflect those of The Nigerian Voice. The Nigerian Voice will not be responsible or liable for any inaccurate or incorrect statements contained in this article."
Articles by Adigwe Chekwubechukwu