FirstBank engages customers at Kaduna Trade Fair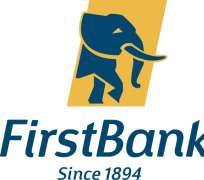 In keeping with its tradition of engagement and supporting economic discourse, FirstBank Nigeria's most valuable bank brand will deploy cutting-edge technology to drive its products and services at the 36th edition of Kaduna Trade Fair.
During the ten-day fair, the Bank's broad clientele and prospective ones will benefit from FirstBank's famous financial advisory services, on-line-real-time banking, internet banking, Automated Teller Machine (ATM), cards products, consumer finance products and Western Union/MoneyGram services. Over the years, the Bank has broadened its product and services offerings to include agricultural finance, bills discounting, equipment leasing and mortgage finance.
The trade fair which ‎is scheduled to commence from April 24 and run through to May 3, 2015 will have participants from Rwanda, Tanzania, Zambia, India, Egypt, Chad and Niger Republic. This year's edition titled: 'Promoting Domestic Production for National Sustainable EconomicDevelopment' is expected to be formally declared opened on Saturday April 25, 2015 by 10am at the trade fair ground.
Over the years, the fair has attracted both local and foreign exhibitors and has continued to provide avenue for various trade groups and professionals to present new products and ideas as well as tap into business opportunities that exist in the country.
According to the GMD/CEO of FirstBank, Bisi Onasanya, 'theBank remains committed to promoting trade and development in the nation and would continue to promote theindustrialization of the Nigerian economy and the global economy at large.'