Dangote sponsors Kaduna Trade Fair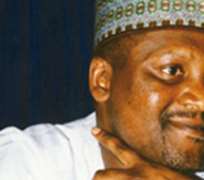 The Kaduna State Chamber of Commerce Industry, Mines and Agriculture (KADCCIMA)  has described Dangote Group's sponsorship of the upcoming 36th Kaduna International Trade Fair (KITF) as yet another huge contribution to the Nigerian economy by a business entity.
The fair is coming as the Dangote conglomerate scaled up its business frontiers which also tallies with the fair's theme of: 'Promoting Domestic Production for National Sustainable Economic Development.'
Director-General of the Chamber, Usman Saulawa, said the economy will be bolstered as a broad spectrum of local business groups, investors and traders from at least nine countries will be represented.
'I want to correct you. The Chamber does not have a good relationship with the Dangote Group. It has an excellent relationship with the company. The Dangote Group has always supported us right from time,' he said.
He said the Group will be one of the biggest partners of the Chamber at the fair that opens  April 24 and closes   May 3.
President of the Chamber, Dr Abdul Alimi Bello said: 'The success history of the KITF will never be completed without mentioning the contribution of the Dangote Group,' he said.
According to him, this year, the Dangote pavilion and products are expected to add great value as the flagship of the fair.
A statement signed by the Dangote Group's Chief Corporate Communications Officer, Anthony Chiejina, said the Group is sponsoring the fair as part of its determination to support the  economy and make it a hub for trade in Africa.
He urged participants to visit the Dangote pavilion to take advantage of the specially packaged and discounted products that will be on display.
The fair, according to the KADCCIMA, will be officially opened by President Goodluck Jonathan.