Statement attributable to the Spokesman for the Secretary-General on the killing of Ethiopians in Libya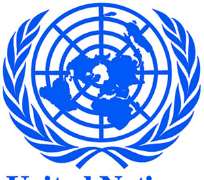 NEW YORK, April 20, 2015/African Press Organization (APO)/ -- The Secretary-General condemns in the strongest terms the barbaric killing of a number of Ethiopian nationals by individuals affiliated with Daesh in Libya. He utterly deplores the targeting of people on the basis of their religious affiliation. The Secretary-General expresses his condolences to the families of those who lost their lives as a result of this act and to the Government of Ethiopia.
The Secretary-General reaffirms that the ongoing UN-facilitated dialogue is the best chance for Libyans to overcome the crisis in their country. He encourages the parties to make the necessary compromises to reach an agreement. Only by working together will Libyans be able to start building a state and institutions that can confront terrorism.