MultiChoice's disregard for court order - National Mirror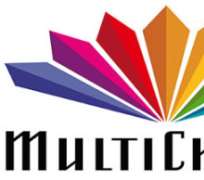 That Nigeria has for long been reputed as a docile country, where multinational companies operate with impunity, fleece the populace, compromise the political class and bureaucracy from top to bottom with bribes and desecrate the innermost sanctuaries of the system with all manner of atrocities, is no longer in contention. It is quite prominent in the oil sector, where such firms commit felonies they dare not contemplate in their home countries - like humongous oil spills and gas flaring - and get away with them. The same happens in the Global System for Mobile Communication (GSM) services, where all manner of exploitations of subscribers thrive, yet the regulatory authorities watch helplessly, or bark without biting. For a long time now, Nigerians have been complaining about the exploitative inclinations of Multichoice Nigeria, owners of DStv and GOtv.
About the middle of last year, a Nigerian group, the Joint Action Committee, comprising major stakeholders in the Nigerian movie industry complained bitterly that MultiChoice/M-Net had been consistently shortchanging Nigerian filmmakers concerning payments for featuring their films on Africa Magic channel as opposed to their counterparts from other African countries; and that M-Net was not encouraging local film production in Nigeria as it had been doing in other countries, especially in its South Africa home-base.
There was also the case of a Nigerian who said he bought a DSTV Explora decoder for N65,000. But when he visited South Africa some weeks later, he discovered that the same decoder sold for ZAR 1,999 (roughly N35, 000). All his efforts to get explanation for the price disparity failed. Worse still, his request to buy another Explora decoder in South Africa and transfer same for use in Nigeria was promptly declined.
Lately, Nigerians were angered by MultiChoice's arbitrary plans to hike its DStv tariff by 20 percent, effective from April 1, 2015. Nigeria Broadcasting Commission's (NBC) blanket and mere lip service that it would ensure that Nigerians got fair and better service from all service providers did not go down well with many. Consequently, Messrs. Adebayo Osasuyi and Oluyinka Oyeniji, DSTV subscribers/customers, headed to the Federal High Court, Ikoyi, Lagos, which granted their prayers for an order of interim injunction restraining MultiChoice from enforcing its planned tariff increase. The presiding judge, Justice C. J. Aneke, adjourned the matter to April 16, 2015 for hearing, according to reports.
But reports last week indicated that MultiChoice ignored the court order and went ahead to enforce the new tariff regime. A national newspaper (not National Mirror) reported that the cheapest DStv package on which subscribers hitherto paid N1, 500 now costs N1, 800, among others. Some MultiChoice officials claimed they were yet to be served the court order, while others claimed they had no official directive to revert to the old tariff.
As has been widely acclaimed, compromised officials manning the nation's bureaucracy that encourage bribe taking; inhospitable business environment which shoots up overall cost of doing business in Nigeria, et cetera, all contribute to the desperation of business outfits to recoup their investment. Indeed, the latest misadventure of MultiChoice is being blamed in some quarters on the fall in the value of the naira vis-Ã -vis the American dollar. Incidentally, too, the Nigerian Communications Commission (NCC), the regulatory authority established by the government and empowered to police the telecommunication industry in Nigeria, is perceived to have failed woefully in reining in the excesses of Multi- Choice. The Nigeria Consumer Protection Council (NCPC) is also playing the ostrich game, when it should join hands with other relevant agencies to fight the rip-off.
Quite unacceptable, however, is MultiChoice's treatment of the court order restraining it from putting the new tariff hike into effect. The court should examine the excuses advanced for the infraction, and if found not suitable, apportion the right punishment to the firm. No multinational company operating in the country should be allowed to perpetrate acts that would earn it severe penalties were such impunities to be committed in its home countries. Nigeria must not continue to allow itself to be rubbished by foreign companies operating in the country simply because it craves foreign direct investment. Perhaps, more importantly, the authorities in South Africa should call MultiChoice and the likes to order for the purpose of averting a diplomatic row occasioned by their contempt for Nigerian laws.