Senator Teslim Folarin Removes Transformer Donated To Community After He Lost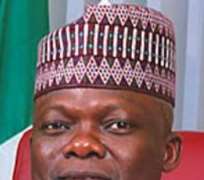 It was a shock find for the Sabo community in Ibadan, Oyo State capital in the early hours of Sunday as they woke up in the morning only to see a Transformer
donated to the community few days ago by the Peoples Democratic Party (PDP) governorship candidate, Senator Teslim Folarin, being carted away by some aides of the former Senate Leader.
The PDP governorship candidate who came fourth in the Oyo State Gubernatorial election had reportedly conceded defeat on Saturday night apparently having seen the signals that the incoming polls result did not favour him.
However, the alarm raised by members of the Sabo community on sighting those removing the Transformer in the early hours of Sunday did not move the perpetrators who eventually removed the transformer to an unknown place.
Members of the Sabo community instantly stormed the palace of the Sarkin Hausawa, Alhaji Ahmed Dahiru Zungeru where they expressed their worry, a development which compelled the Sarki to wade into the matter by calling on Folarin's political associate within the community, Alhaji Bashiru Maiborno, for clarification.