IOM, INTERPOL Combat Child Trafficking in Ghana, Cote d'Ivoire Cocoa Industry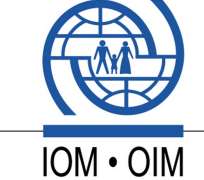 GENEVA, Switzerland, April 14, 2015/African Press Organization (APO)/ -- IOM and Interpol have launched a six-month project "Combating Child Trafficking in Cocoa Industries," which aims to build national capacity to rescue and assist trafficked children in Côte d'Ivoire and Ghana.
According to the International Cocoa Organization, in 2012-13 approximately 60 per cent of the world's cocoa came from Côte d'Ivoire and Ghana.
In recent years, both the governments have taken steps towards addressing child trafficking in the industry, including the ratification of international treaties and conventions, and capacity building of law enforcement officials and the judiciary.
Ghana passed a Human Trafficking Act in 2005 and Côte d'Ivoire is currently working on drafting its own national counter trafficking legislation.
Efforts to combat child trafficking are also being implemented in the West African region by the Economic Community of West African States (ECOWAS). These include the development of tools and assistance to ECOWAS Member States to update anti-trafficking legislation and strengthen law enforcement in border and migration management, including counter trafficking.
A major obstacle to prevention is the lack of awareness about trafficking, especially at the local level, where the trafficking process begins. But awareness raising alone does not address the root causes that make migration appear an attractive option for vulnerable child migrants from poor families.
In March 2014, INTERPOL and IOM signed a Memorandum of Understanding (MoU) aimed at strengthening cooperation and collaboration in combating transnational crime, including the eradication of human trafficking.
A year later, they launched their first, joint pilot project to fight human trafficking in the cocoa industry in in Ghana and Côte d'Ivoire.
The six-month pilot project aims to assess the size of the trafficking problem in the region, to identify the main needs to address and to develop a comprehensive response. It also intends to strengthen the capacity of relevant stakeholders to identify and provide direct assistance to identified victims.
"The partnership between IOM and INTERPOL is important in the fight against trafficking, as it brings together the complementary experience of both organizations," said Laurence Hart, Head of IOM's Migrants' Assistance Division.
"This includes IOM's capacity in the areas of victim protection, assistance and rehabilitation, and the prevention of the push and pull factors, and INTERPOL's specialized investigation skills, including the prosecution of traffickers leading to the eradication of the crime."
"Both IOM and INTERPOL are now actively engaged in securing additional funding to continue this project beyond the pilot. Our vision for the second phase will be to bring together community human rights education and law enforcement, and to invest into a long-term approach to sustainably put an end to this practice. We hope to create a strong coalition, involving the private sector, including the cocoa planters, and the whole cocoa producing industry to free the sector from child trafficking," said IOM Ghana Chief of Mission Sylvia Lopez-Ekra.
"Child trafficking is driven by poverty, poor education and the weak or non-existent consequences for traffickers," said Michele Bombassei, IOM's Migrant Assistance Specialist for West Africa.
"The aim of maximizing profits against fluctuating cocoa prices in the world market encourages plantation owners to use child labour, instead of paying minimum wage to adult labourers; and weak controls at the porous borders make the task easier," he added.
IOM will provide immediate protection, recovery and reintegration assistance to an estimated 80 child victims of trafficking in the cocoa industry, as well as other vulnerable cases within the scope of the project. The assistance will be tailor-made based, on the needs and the specific situation of each victim.
IOM has specialized in the protection, assistance and rehabilitation of victims of trafficking since 1994. Since that time, it has provided direct assistance to approximately 76,000 men, women and child victims of trafficking worldwide. Since 2011 it has helped some 6,500 individuals annually.
Contrary to the common belief that trafficking for sexual exploitation is the main form of abuse, IOM data gathered since 2011 show that forced labour accounted for approximately 70 per cent of the trafficking victims assisted by IOM during the period. Most victims worked in construction, fishing, mining, agriculture and domestic labour.
Sexual exploitation was the second most common area of abuse and continues to impact more women and girls than men and boys. It accounted for 27 per cent of IOM cases in 2011, 20 per cent in 2012, 14 per cent in 2013 and 17 per cent in 2014.