Ladies And Gentlemen, Lagos Is Not A No Man's Land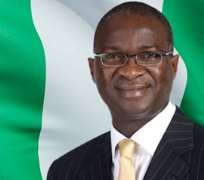 A few years ago, I did the compulsory National Youth Service in a remote village called Igbo-Eze North Local Govt. popularly known as Enugu-Ezike in the Nsukka region of Enugu state. As a young man leaving his 'cozy' Lagos environment and private university settings to a remote village in the Eastern part of his country, you can bet that there were reservations, apprehension, trepidation, worry even, from family friends and yours truly. But we were wrong, I cannot begin to explain to you the level of our wrongness.
The villagers showed me love, showed me care, respected me and treated me as one of their own. When I walk the streets covered with dusty red sands that made me want to sneeze the life out of my nostrils, I hear children shout "Corper Wole" with love, enthusiasm and a deep show of affection such that I immediately forget about the condition of my nostrils or my shoes (which would have turned brown regardless what colour it had been before I left the house) as I wave back at them feeling every bit like a TuFace or a D'banj…. Those were the same Igbo people my family and friends warned me about. I remember calling my Landlady 'Mama' and I remember her calling me 'my pikin'. This is my experience and it will stay with me forever.
I have a friend called Uchechukwu, and we have been good friends for over eight years. Uche was born in Lagos and has lived his entire life in Lagos. He speaks the Yoruba language better than a lot of Yoruba's that I know. So we always tease him and call him 'Lagos Igbo boy'. A few days ago my friend Uche made a statement that shook me and I'm yet to recover from the shock, six letter words that put a sword into the deepest corner of my heart. All he said was"Lagos is a no man's Land"and that was enough to break my heart. I have heard this statement a thousand times, from Igbo boys in the market and even on social media but I have never given importance to it nor replied vis-a-vis tried to engage in conversation about such shameless assertion because I believe that the human mind cannot reason beyond its capability (capability being dependent on knowledge) So engaging people in such flagrant and painful lie would be tantamount to a total waste of my time and effort, effort that could have been better expended. So if I have never taken this statement to heart when heard from other people, why was I shocked and pained that I heard it from my friend? I will tell you why. Uche is very intelligent academically, he is street smart and socially clever. So I felt he should have known better. What is better? You might want to ask me…… again, I will tell you.
Indigenes like the Awori's, the Egun's and the Eko's that had inhabited this geographical region since pre-colonial era and are still here today would feel insulted, slighted, belittled and disrespected to say the least when they hear a settler say that their land is a no man's land because they had welcomed him and his brothers with wide arms. How do you go to a man's house, look him dead in the eyes and say to him that his house belongs to nobody because he allowed you stay and thrive there? How exactly do you do that?In a documentary titled "A history of Nigeria" by Jide Olanrewaju, I listened to Sir Ahmadu Bello as he said rather painfully that the Igbos come to your land and they want to dominate you. The very attitude that caused the painful maiming and killings of the Igbos in Kano and the North generally by the Hausas which eventually culminated into a full blown Civil war. A warthat took thousands of lives to their early graves, rendered over a million people homeless and drew us some 50 years back.A war that we as a nation have not fully recovered from and might never recover from. That was Sir Ahmadu Bello's opinion and you can argue for argument sake that he was wrong, since he's just one man. However, with this new found notion of Lagos not being anybody's land so much so that someone as knowledgeable as Uche can echo such disgraceful and reprehensible sentiments, I cannot but agree with Sir Ahmadu Bello. But my people, there's a Caveat o! .... Once more,I will tell you what it is.
When an ethnic group is being incited against their host state as a particular political party is doing in Lagos right now because of its political ambition, then unprecedented danger looms. It is a game of Russian roulette that will never produce a champion. Indeed if a victor emerges as it is almost sure that the real owners of Lagos will be, then it will be nothing but a Pyrrhic victory. The harmony that has brought Lagos this far would be broken, the already heightened distrust of the Igbos would be further amplified, properties would be destroyed, lives would be lost, businesses would be extinguished, friends would be divided, families would be broken and the list,my brothers and sisters, is endless. We cannot let this to happen. Even if some unscrupulous elements among us want it to happen, we cannot afford for it to happen. We just cannot. Nobody will be immune to the consequences, No Not One! Not the PDP supporters, not APC supporters, not people sitting on the fence, not Igbos, Hausas and every other ethnic group that enjoy peaceful co-existence in Lagos and certainly not the Yorubas. Nobody will be left out.
My time with the N'digbo in that very remote village in Enugu state was a blissful time. I enjoyed my communion with them. I enjoyed drinking fresh Palm wine with the village boys, I enjoyed eating Oha soup with them, Okpa became my favorite snack, I enjoyed drinking hot Gulder beer with them, I enjoyed teaching my ever curious secondary school students Economics, I enjoyed children greeting me on the road as though I was a superstar, I enjoyed eating pork meat whilst simultaneously gulping their locally made gin, I enjoyed paying N1,000 a month as house rent, I enjoyed the fruits students brought to me in my house during harvest. I enjoyed everything. And I enjoyed all these things because my host community let me enjoy it. If they had decided to be hostile to me because I wasn't one of them, Heaven wouldn't have fallen but off the benevolence of their heart they welcomed me and every other Corp member and did their best to make us feel at home. But what is theirs is theirs, and what is mine is mine. It will be a show of disrespect, ungratefulness, impertinence, and me sorely taken for granted their magnanimity and offer of fellowship to me if I turn around and say to them that their land is a no man's land.
You can call me anti-Igbo if tickles your fancy, but your theory doesn't change my reality and my reality is embedded in the love I've shared with the Igbos. But a spade shall be called a spade and square pegs shall be put in square holes. Lagos as a city is multi-ethnic, multi-religious, multi-racial and multi–almost everything, but it belongs to some people and we will respect them whether we are naturally insolent or not. You can argue from here to kafanchan, but the truth will always be the truth and as you claim territory in your respective villages, hometowns and cities and nobody ever disputed your authority or ownership, you will not disrespect and/or attempt to dominate the owners and indigenes of your adopted land. The realityremains that Lagos belongs to Lagosians and it is and will never ever be a no man's land.

Wole Opesanmi
[email protected]
Writes from Lekki Lagos
Disclaimer:

"The views/contents expressed in this article are the sole responsibility of

Wole Samuels

and do not necessarily reflect those of The Nigerian Voice. The Nigerian Voice will not be responsible or liable for any inaccurate or incorrect statements contained in this article."