MOBILE SUBSCRIBER BASE HITS 78.5 MILLION – NCC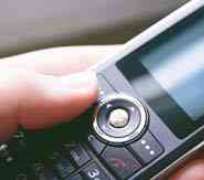 The mobile subscriber base in the country has hit 78.5 million lines, the Nigerian Communication Commission has disclosed.
The outgone Chairman of the commission, Mr. Ernest Ndukwe, who recently announced his retirement from the agency, at an impromptu farewell party organised for him, in Abuja, said that as at March 25, 2010, the number of active subscriber lines in the network had grown to 78.5 million.
In his valedictory speech at the ceremony, Ndukwe said, 'In year 2000, the number of telephone lines in this country was 400,000 and 25,000 analogue mobile lines. As at March 25, 2010, we have 78.5 million lines. So, as far as we are concerned as a commission, we have everything to be proud of.
'People say that we have a larger number of lines because of our population. I wish to remind them that we have always had a large population since 1960 and that after 40 years of independence, we had only 400,000 lines to boast about. So, all of you, one by one, have made great contributions to what has happened in the industry and I think you should all be very proud of yourselves.'
He added, 'You should not forget the operating companies because we have not installed a single line. The only thing that has made the difference is that we created the right environment to make it happen.
'So, it is very important that you still maintain the high level of professionalism that this organisation is known for; and you maintain high level of integrity, which this organisation is known for so that the NCC will still be regarded as the flagship organisation and as a pride to the government of the Federal Republic of Nigeria.'
While recounting his efforts at making the commission a professional and humane organisation, he asked those whom he must have offended to forgive.
Meanwhile, a statement issued by the Head of Public Relations and Media, Mr. Reuben Muoka, in Abuja on Tuesday, said that Ndukwe bowed out at an indoor programme organised by the commission on Thursday at the end of his second term in office.
Muoka said that Ndukwe handed over to Mr. Stephen Bello, an executive commissioner and most senior employee of the regulatory agency. Bello is to hold forte until the appointment of a substantive EVC of the commission for a five-year tenure.
Muoka said, 'He told a management meeting, which he convened for the purpose of announcing his exit from the commission, that he had a meeting with the Acting President, Dr. Goodluck Jonathan, who did not quite realise that his departure will be that soon.
'He said that at that meeting, it was agreed that he hands over to the most senior officer of the commission, hence Bello, who joined the commission in 2000 and rose to become an executive commissioner.'